Undocumented immigrants paid nearly $12 billion in taxes, study claims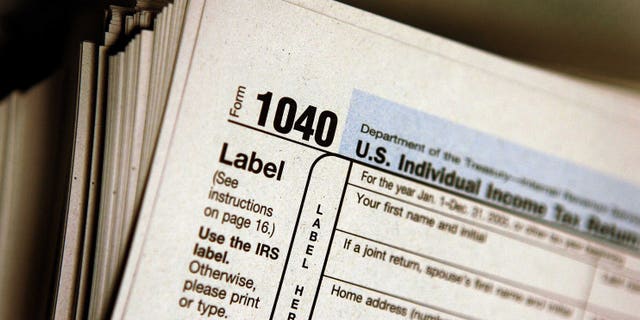 NEWYou can now listen to Fox News articles!
A new study shows that undocumented immigrants paid an average state and local tax rate of 8 percent in 2012, higher than the 5.4 percent paid by the top 1 percent of taxpayers
The study by the Institute on Taxation and Economic Policy, said that undocumented immigrants paid some $11.8 billion in state and local taxes in 2012. That included $7 billion in sales and excise taxes, $3.6 billion in property taxes and $1.1 billion in personal income taxes.
Not includes are federal taxes, the study's authors said.
"The reality is the 11.4 million undocumented immigrants living in the United States pay billions of dollars in local, state, and federal taxes," the study reads, "and their tax contributions would increase under immigration policy reform."
Among the findings are:
– Tax contributions by undocumented immigrants ranged by state from less than $3.2 million in Montana, where there are only 6,000 of them, to more than $3.2 billion in California, where some 3.1 million live.
– President Barack Obama's executive actions – put on hold by a federal district court judge in Texas – would, if implemented, pave the way for some 5 million undocumented immigrants to receive a temporary reprieve from deportation and obtain work permits, which would translate into tax contributions of some $845 million a year.
Efforts to reach the authors of the study were unsuccessful.
MarketWatch noted that, "While the wealthiest U.S. taxpayers may have a lower tax rate at the state and local level, they're hardly off the tax man's hook."
"When it comes to federal taxes (including income, estate and payroll taxes), the top 1 percent of households paid 35.7 percent of their income in 2013, according to data cited last week by the Tax Policy Center. That compares to an average for all Americans of 21.3 percent."
Proponents of stricter immigration enforcement balked at the study's conclusions, saying they betray the far higher cost that undocumented migrants impose on state and local governments.
"It pales in comparison," said Ira Mehlman, spokesman for the Federation for American Immigration Reform (FAIR). "A study by FAIR showed that it costs $84 billion a year to provide services – such as education, health, law enforcement, other public services – to illegal aliens and their families."
Mehlman took issue with the authors' assertion that giving undocumented immigrants a greater chance to work and pay taxes would benefit the economy.
"Most of the jobs would very likely be done by the 90 million American workers who are underemployed or out of the labor market entirely," Mehlman told Fox News Latino. "American workers would be using less in terms of government services," and without undocumented people to exploit, he added, "employers would be forced to pay higher wages."