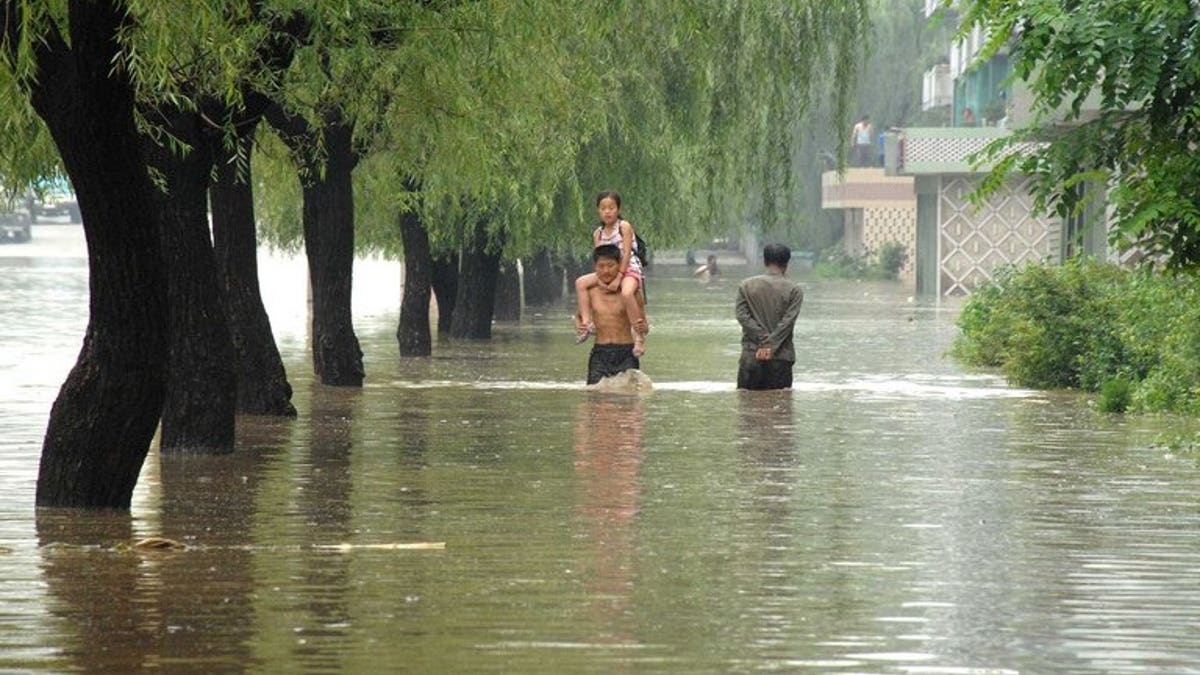 SEOUL (AFP) – The UN's World Food Programme said on Tuesday it had begun distributing 460 tonnes of maize to victims of major floods in North Korea that have killed more than 30 people.
The aid is aimed at addressing the "immediate food needs" of around 38,000 people living in areas of serious crop devastation, the WFP said in a statement.
Each person will receive 400 grams of maize per day for a month, it said.
Exceptionally heavy seasonal rain in mid-July resulted in flooding in many parts of North Korea, with some areas recording twice the average monthly rainfall in just three days.
The North Korean authorities have so far reported 33 deaths, with 18 people missing.
The International Federation of the Red Cross Crescent Societies (IFRC), which is carrying out relief work in the affected areas, says up to 50,000 people have been displaced by the floodwaters, which have destroyed more than 13,000 hectares of farmland.
Early crops, including potatoes, have perished and the July flooding is expected to have "a longer term impact on food security", the IFRC said in a recent report that noted the "severe disruption" of public access to safe water.
Decades of deforestation and decrepit infrastructure have left North Korea particularly vulnerable to floods, which led to some 170 deaths last summer.