UN Security Council meets to discuss North Korea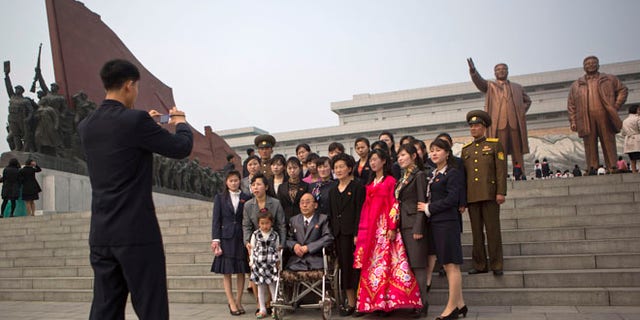 UNITED NATIONS – The head of the commission of inquiry that accused North Korea of crimes against humanity told the U.N. Security Council on Thursday that it must take action against "a totalitarian state without parallel in the contemporary world."
It was the first time the council had met to discuss the unprecedented U.N. report that reveals graphic details and an urgent call to action.
The informal meeting comes as members of the commission push for its findings to be formally referred to the council and the International Criminal Court. Commission head Michael Kirby also said the commission wants the council to adopt targeted sanctions "against those individuals most responsible" and stressed that only the Security Council can launch "immediate, impartial and just action to secure accountability."
The United States, France and Australia called the council meeting, which was open to all U.N. member states and selected non-governmental organizations. Media could not attend.
"The gravity, scale, duration and nature of human rights violations that we found reveal a totalitarian state without parallel in the contemporary world," Kirby told the meeting, according to a copy of the speech obtained by The Associated Press. He added, "Accountability is not optional. It is obligatory."
Kirby told the council that the list of crimes committed in North Korea is "long and grim." He said up to 120,000 people are imprisoned in North Korea and most "will never leave the camps alive."
North Korea has called the report an "extremely dangerous" political provocation.
The reclusive communist regime's top ally, China, did not appear to be in attendance. China holds veto power as a permanent Security Council member, making any council action against North Korea highly unlikely.
Kirby's speech described a North Korean man whose family was "executed in front of his own eyes but he was permitted no tears" and a woman "who was forced to watch another woman drown her newborn baby."
He also pointed out the execution last year of the uncle of young North Korean leader Kim Jong Un, saying, "If one of the most powerful people in the state can so quickly fall from grace and be killed, imagine the fate of lesser people."
In a statement, Human Rights Watch executive director Kenneth Roth repeated the call for a council referral to the ICC. "Given this extraordinarily severe repression, it would be unconscionable for the Council to continue limiting its work on North Korea to the nuclear issue," he said.