UN Security Council diplomats to visit troubled South Sudan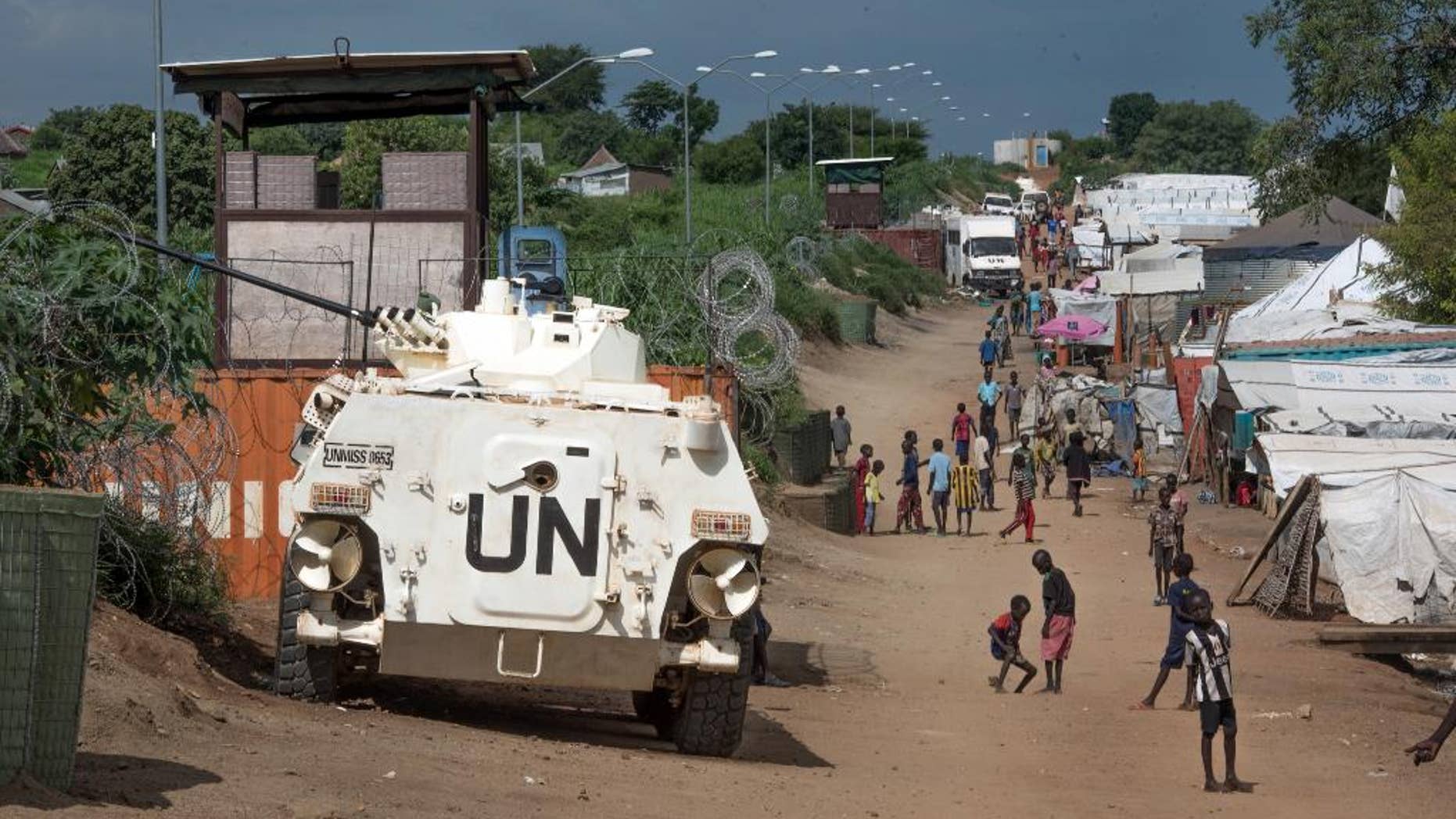 JUBA, South Sudan – The U.N. Security Council is expected to arrive in South Sudan on Friday for a rare three-day visit to the troubled nation on the edge of renewed civil war.
A foreign ministry spokesman says the focus will be on a council resolution approved last month to send 4,000 additional peacekeepers to secure the capital, Juba.
Hundreds were killed in Juba when government and rebel forces clashed in July, and rebel leader Riek Machar fled the country and is now in Sudan.
The visit comes amid tensions between South Sudan and the international community.
The diplomats must balance two main goals: avoiding further bloodshed in the East African country, a key priority of the United States; and respecting South Sudan's sovereignty, a key priority of Russia, China, and Egypt.