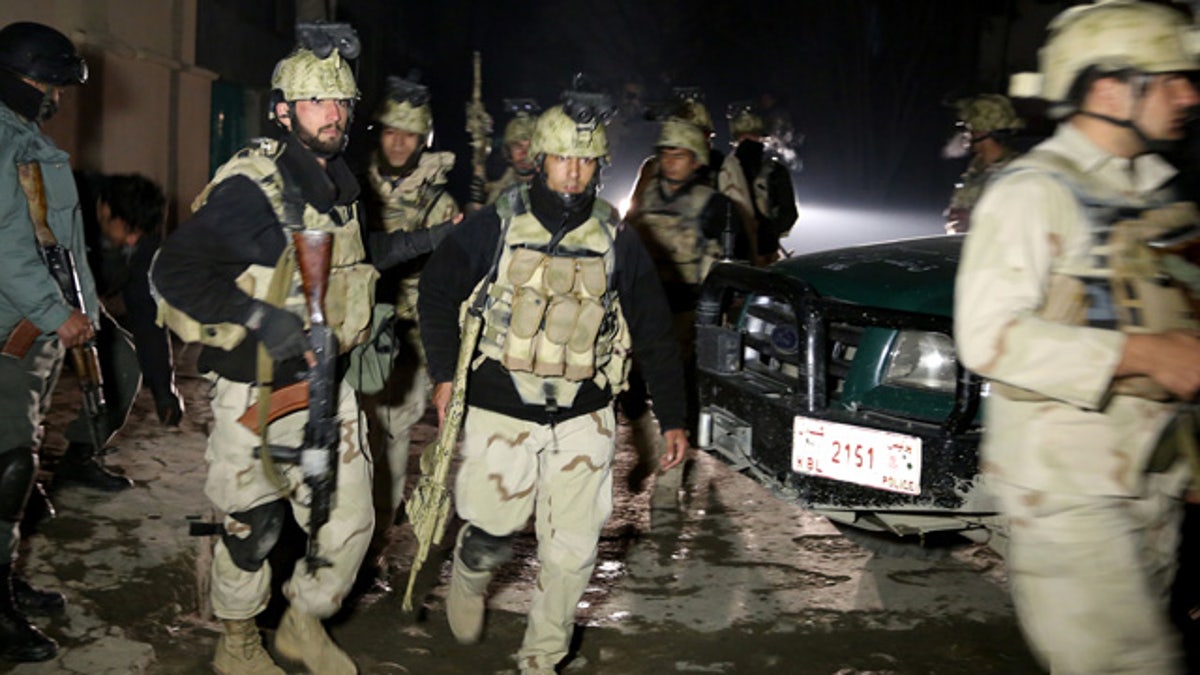 KABUL, Afghanistan – Secretary-General Ban Ki-moon says four United Nations personnel have been killed in the "horrific attack" on a Kabul restaurant.
Officials say a suicide bomber blew himself up outside a Kabul restaurant filled with foreigners and affluent Afghans having dinner Friday night, while two gunmen sneaked in through the back door and opened fire.
The U.N. chief condemned Friday's attack "in the strongest terms," saying "such targeted attacks against civilians are completely unacceptable and are in flagrant breach of international humanitarian law," U.N. deputy spokesman Farhan Haq said.
Ban said the U.N. personnel, who were not identified, were among at least 14 foreigners and Afghans killed, including a number of people from other international organizations.
He demanded an immediate end to the attacks.