UN-real: Saudi Arabia, China among nations vying for seats on Human Rights Council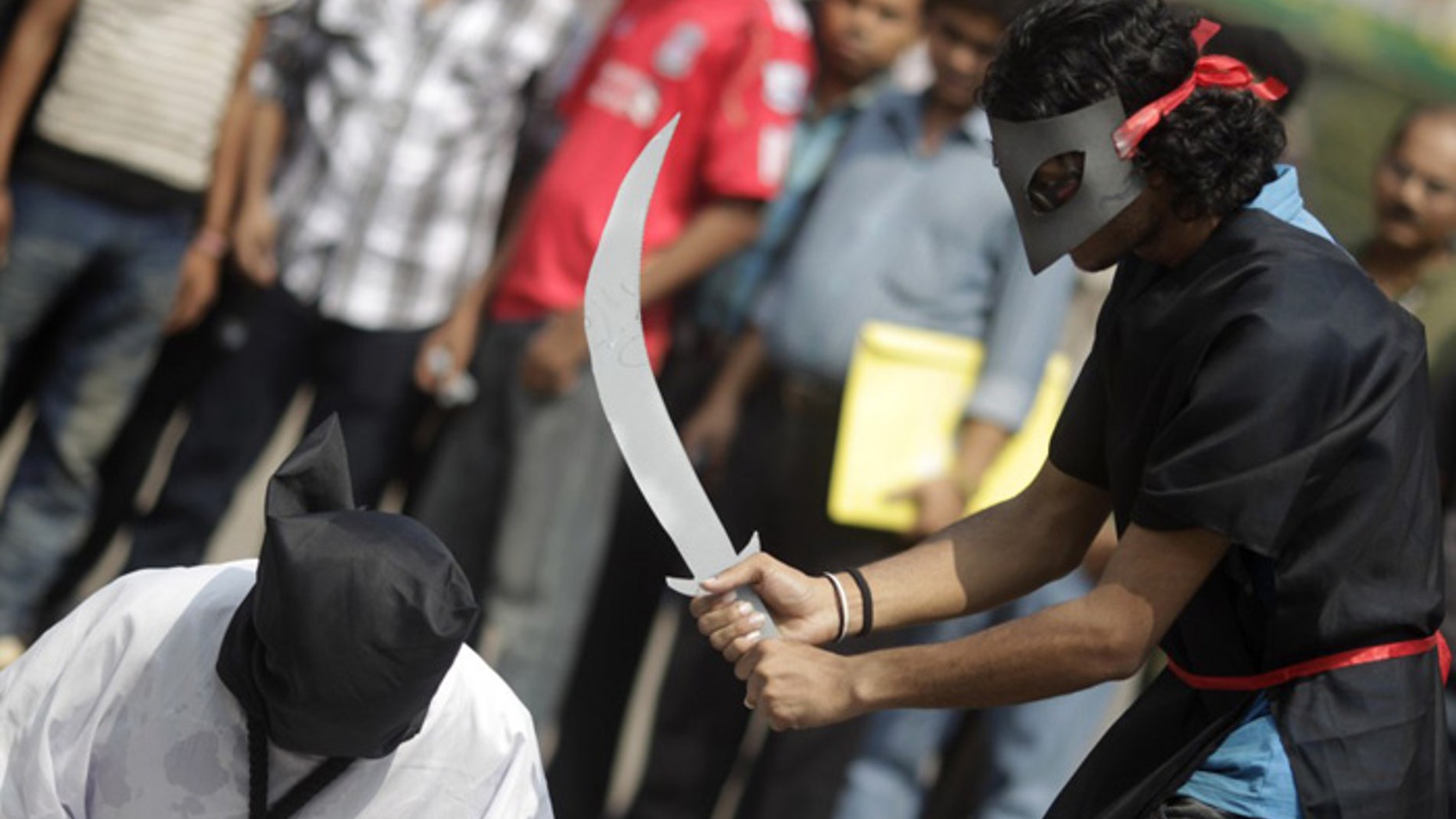 Two of the world's most infamous violators of human rights -- Saudi Arabia and China -- are being screened this week for seats on the United Nations' Human Rights Council, despite objections from a host of countries over the "hypocrisy" of placing such bad actors on the council.
Delegations from the U.S., Great Britain, Canada and Germany joined critics in lambasting Saudi Arabia's record on rights for women and homosexuals, as well as religious freedom, during a four-hour session Monday in Geneva.
"We are very concerned that Saudi citizens have been harassed, targeted, detained and punished for simply expressing their beliefs, opinions and views," said U.S. diplomat Valerie Ullrich.
[pullquote]
Ullrich's arguments were bolstered by other Western countries as well as watchdog groups, including Human Rights Watch, whose deputy Middle East director, Joe Stork, criticized Saudi Arabia for its "extraordinarily high levels of repression and its failure to carry out its promises to the Human Rights Council."
On Tuesday, as the UN reviewed China's rights record, Western delegations accused that nation's government of arresting activists, curbing Internet use and suppressing ethnic minorities, according to Reuters. Tibetan activists reportedly surrounded the building Tuesday with a banner reading: "China fails human rights in Tibet -- U.N. stand up for Tibet."
"We're concerned that China suppresses freedoms of assembly, association, religion and expression..., harasses, detains and punishes activists..., targets rights defenders' family members and friends and implements policies that undermine the human rights of ethnic minorities," Uzra Zeya, acting assistant secretary in the U.S. State Department's bureau of democracy, human rights and labor, said after taking the floor.
The council meets three times a year and issues reports to the UN General Assembly. It is charged with assessing the human rights climate in all 193 UN member nations, issuing guidance and expertise on thematic human rights issues and is also the avenue for individuals and organizations to bring complaints about human rights violations to the attention of the U.N. The General Assembly can suspend or even boot any Human Rights Council member found to have persistently violated human rights during its term.
Criticism of China and Saudi Arabia was countered by support from countries including Turkey, Somalia, Pakistan and Egypt, which touted the Saudi government for its "progress" in protecting human rights.
"We commend Saudi Arabia for always seeking to strengthen human rights," said a representative from Mauritania, an African country notorious for modern slavery. "We commend Saudi Arabia in terms of the progress on guaranteeing fundamental rights and freedoms, socioeconomic progress, participation of women at all levels and participation in society. We hope to see greater prosperity and progress for Saudi Arabia."
In addition to Saudi Arabia and China, some of the world's most oppressive regimes -- including Algeria, Chad, Cuba, Russia and Vietnam -- are vying to serve on the council. All have announced plans to run in a November election to fill 14 seats for the 2014-16 period.
The nations will be bidding to replace council members that now include equally infamous rights violators, like Pakistan, Venezuela and Kazakhstan.
"Making Saudi Arabia a world judge on women's rights and religious freedom would be like naming a pyromaniac as the town fire chief," Hillel Neuer, executive director of Geneva-based UN Watch, said in a statement Monday.
"A country whose legal system routinely lashes women rape victims rather than punish the perpetrators should not have been praised effusively by members of the UN's top human rights body," Neuer said.
The council consists of 47 United Nations member states, which are elected to three-year terms by a majority vote of the General Assembly's 193 members. The seats are apportioned out by region.