UN nuclear watchdog says its talks with Iran postponed until February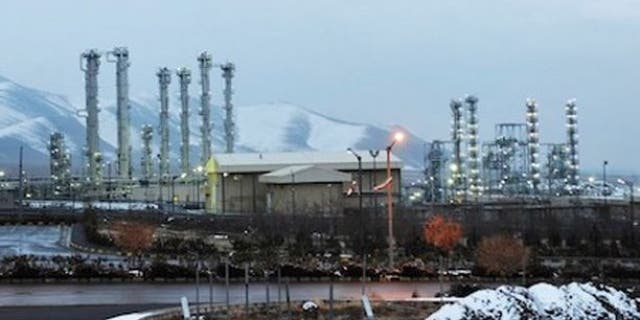 The United Nations nuclear watchdog said Tuesday that a planned meeting with Iranian officials to discuss steps toward implementing an agreement to monitor that country's nuclear facilities had been postponed until February.
Reuters reported that the International Atomic Energy Agency (IAEA) had announced that the planned January 21 meeting was rescheduled for February 8. No reason was given for the postponement.
The agency and Iran had reached an agreement this past November that laid out six steps to be taken by Tehran to allay international concern over its nuclear program, including allowing access to two nuclear-related facilities and providing information to international inspectors.
The talks between the IAEA and Iran are separate from the so-called "P5+1" negotiations that resulted in a November 24 agreement in which Tehran agreed to curb nuclear activity in exchange for some sanctions relief. Implementation of that agreement is due to begin January 20, and will be partly overseen by the IAEA.
The Associated Press reported that the IAEA will meet Jan. 24 to discuss its role in supervising Iranian adherence to the terms of the P5+1 agreement.
Iranian officials have been keen on portraying the pact as advantageous to their country in easing sanctions in return for what they say are minimal nuclear concessions. President Hassan Rouhani's remarks Tuesday appeared to be part of efforts to bring around hard-liners who have denounced the deal, claiming it tramples on Iran's enrichment rights.
"Do you know what the Geneva agreement means? It means the surrender of the big powers before the great Iranian nation," Rouhani told a crowd in the oil-rich province of Khuzestan.
"The Geneva agreement means the wall of sanctions has broken. The unfair sanctions were imposed on the revered and peace-loving Iranian nation," he said. "It means an admission by the world of Iran's peaceful nuclear program."
The IAEA is hoping Iran will agree to cooperate in investigating IAEA suspicions that it worked on nuclear weapons, if not during those talks then subsequent ones. Tehran denies working on — or wanting — such arms.
The Associated Press contributed to this report.