UN inspectors 'ignored' Damascus's chemical weapons evidence: Russia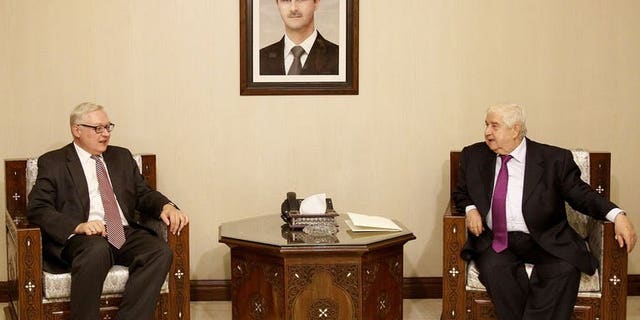 MOSCOW (AFP) – Russia on Wednesday accused UN inspectors studying last month's chemical attack in Syria of ignoring "very factual" evidence provided by the Damascus regime, as Moscow and Washington continued to trade accusations over who was to blame for the attack.
Evidence related to the deadly August 21 incident "was given to Mr. (Ake) Sellstrom who headed the group of UN inspectors," Russia's deputy foreign minister Sergei Ryabkov said after talks with Syria's leadership in Damascus.
"We are upset that it did not receive adequate attention in the report," he said in remarks aired on Russian television.