UN housing envoy condemns 'bedroom tax'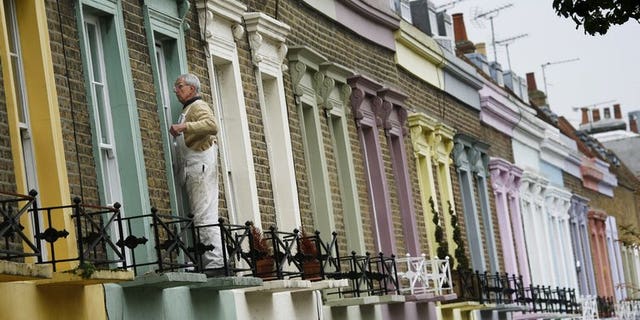 LONDON (AFP) – The United Nations' special rapporteur on housing called Wednesday for Britain to scrap its so-called "bedroom tax" because of its "shocking" impact on the poor and vulnerable, sparking an angry response from the government.
Raquel Rolnik said Britain needed to re-assess the human rights impact of the policy, which since April has resulted in welfare payment cuts for some 660,000 public housing tenants who are deemed to have a spare bedroom.
"My immediate recommendation is that the bedroom tax is abolished," Rolnik, formerly a senior Brazilian housing official, told the Guardian newspaper.
"I was very shocked to hear how many people feel abused in their human rights by this decision and why -- being so vulnerable -- they should pay for the cost of the economic downturn, which was brought about by the financial crisis."
But Grant Shapps, chairman of Prime Minister David Cameron's Conservative party, said he was writing to UN Secretary General Ban Ki-moon demanding an apology for Rolnik's "disgraceful" comments.
"She has clearly come over with an agenda," Shapps told BBC radio, expressing outrage that "a woman from Brazil... a country that has 50 million people in inadequate housing" had made these comments.
He angrily accused her of failing to meet with ministers during her two-week trip to Britain, during which she toured cities speaking to hundreds of tenants.
The local government ministry later confirmed that Rolnik had met briefly with communities minister Eric Pickles, although a spokesman said it was only a "quick chat".
Rolnik insisted she met with many government officials during her fact-finding trip.
A spokesman for the work and pensions ministry said: "It is surprising to see these conclusions being drawn from anecdotal evidence and conversations after a handful of meetings -- instead of actual hard research and data."
Cameron's Conservative-led coalition government abolished what it calls the "spare room subsidy" as part of welfare reforms introduced to help slash Britain's budget deficit.
It says the average tenant affected by the policy has lost around ??14 from their weekly housing benefit payments, and the policy will save around ??500 million annually.
Minister also say it will encourage tenants to downsize to smaller properties, freeing up larger ones for families.
But critics have dubbed it a tax on spare bedrooms and say it will force families into poverty.
Rolnik said the policy was hitting "the most vulnerable, the most fragile", and that she had heard from some tenants who were contemplating suicide because of the changes.
Her final report will be presented in Geneva to the UN Human Rights Council in March.