UN chief hopeful that international conference on Syria can take place in early June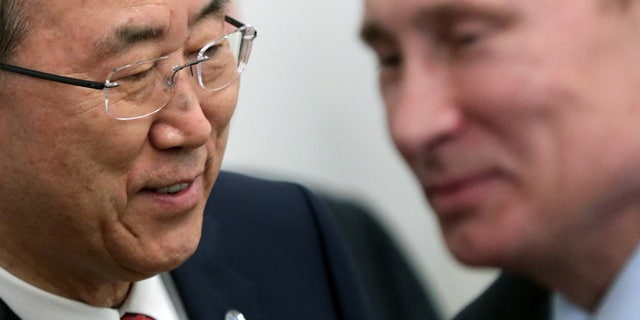 MOSCOW – U.N. Secretary General Ban Ki-moon is holding out hope that an international conference to negotiate a peaceful resolution to the Syrian civil war will be held in early June.
The U.S. and Russia have agreed to try to bring the Syrian regime and opposition to the negotiating table, but no date has been set.
Neither Syrian President Bashar Assad nor the main Western-backed opposition group has made a commitment to attend.
Ban Ki-moon is in Russia as part of efforts to convene the conference. The state RIA Novosti news agency quoted him saying Sunday that he is hopeful the conference can take place "very soon," possibly in early June.
In addition to the U.S. and Russia, he said he has spoken with Britain, France, China and "all other key parties."