UN chemical weapons inspectors arrive in Damascus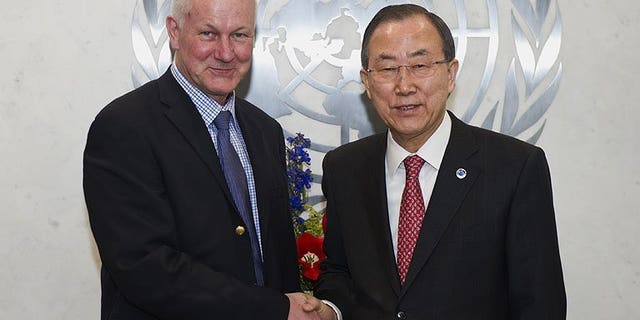 DAMASCUS (AFP) – Two senior UN inspectors tasked with examining claims that chemical weapons have been deployed in Syria's civil war arrived in Damascus on Wednesday, an AFP photographer reported.
Swedish scientist Ake Sellstrom and Angela Kane, the UN high representative for disarmament, arrived at a hotel in the Syrian capital. They were scheduled to hold talks with regime officials regarding access to areas of the country in order to pursue their investigations.
Syria's regime and rebels fighting to topple it have accused each other of using chemical weapons in the drawn-out conflict which has seen more than 100,000 people killed.