UN-backed court sets date for Hariri trial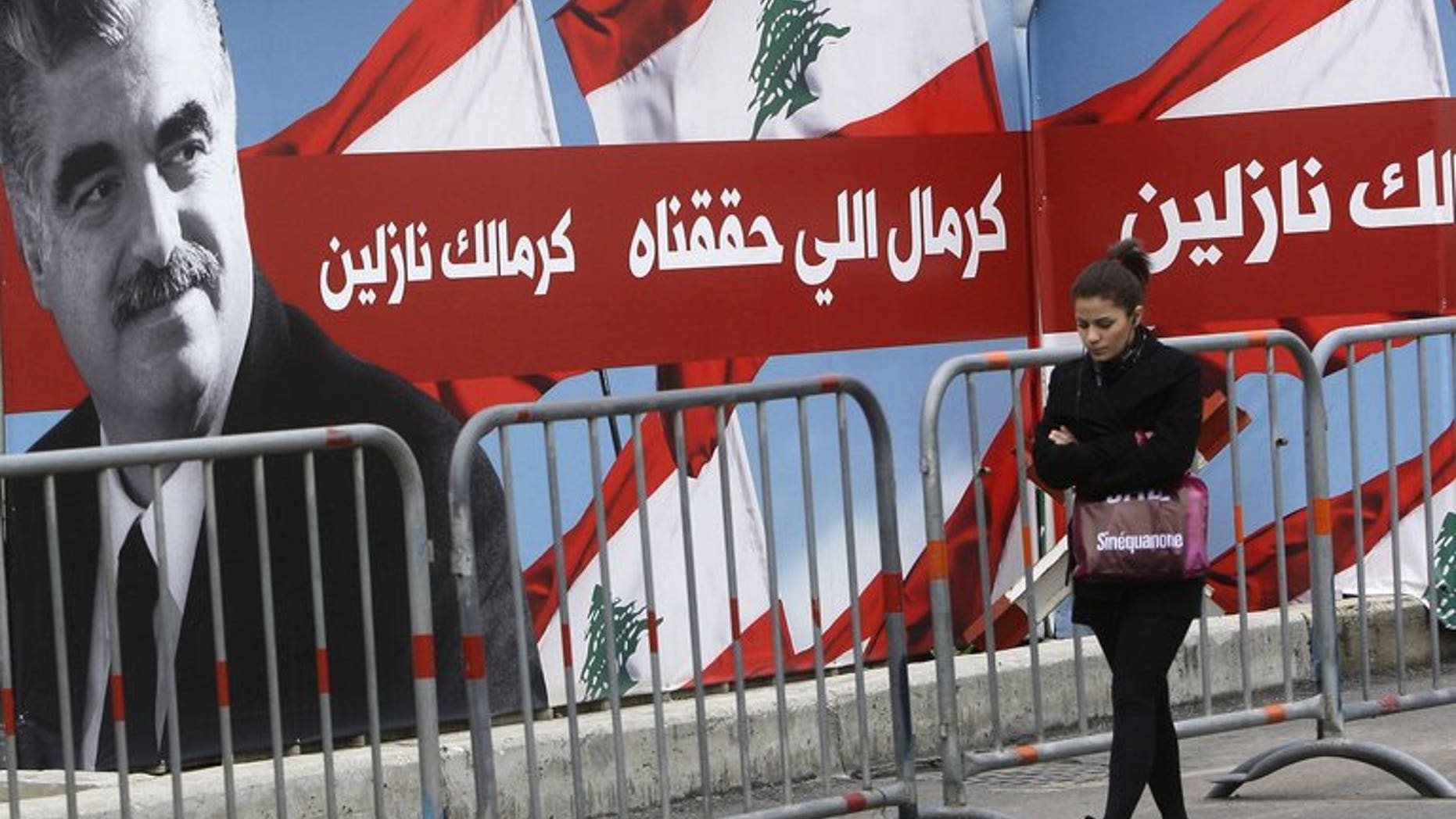 THE HAGUE (AFP) – The UN-backed tribunal set up to try the killers of former Lebanese prime minister Rafiq Hariri on Friday set a provisional January start date for the trial.
"The pre-trial Judge at the Special Tribunal for Lebanon today issued an order setting 13 January 2014 as a new tentative date for the start of the trial," the court said in a statement.
Four members of militant Shiite group Hezbollah are facing trial in absentia for the devastating 2005 Beirut seafront bombing that killed billionaire Hariri and 22 others, including a suicide bomber.
The court, based in The Hague, said that the start date for the much-delayed trial "could change based on judicial developments".
The trial was due to start last March but was postponed after defence lawyers said that prosecutors had not yet given them all the relevant information to prepare their cases.
"Most of these issues have since been addressed," the court said.
The defence has accused Lebanese authorities of not cooperating with them and complained that documents are not translated quickly enough from Arabic.
Defence lawyers quoted in the court document on Friday said that they still could not say how long it would take to prepare the case as several issues remained unresolved.
The pre-trial judge agreed that some of the defence's complaints had not yet been dealt with, including "requests for cooperation from the Lebanese authorities."
The STL issued warrants against the accused -- Mustafa Badreddine, 52, Salim Ayyash, 49, Hussein Anaissi, 39, and Assad Sabra, 36 -- in June 2011 and Interpol issued a "red notice" for the suspects, but so far none of them have been arrested.
The STL has given rise to fierce debate in Lebanon, which is sharply divided into the camp led by Hezbollah and its rivals in the March 14 movement.
The March 14 movement was set up in the wake of Hariri's assassination and is led by his son, also a former prime minister, Saad.
The movement is united by its opposition to Syria, which was forced to end an almost 30-year occupation of Lebanon in the wake of the bombing.
Hezbollah has denied any responsibility for the attack, and its leader Hassan Nasrallah has dismissed the tribunal as a US-Israeli conspiracy, vowing that none of the suspects will be arrested.
Set up by a UN resolution in 2007 at Lebanon's request to probe Hariri's death, the STL is the first court of its kind to deal with terrorism as a distinct crime.
It is also the only current international tribunal that can try suspects in absentia.
Nasrallah in April acknowledged that Hezbollah fighters had intervened in the bloody conflict in neighbouring Syria in support of President Bashar al-Assad, a key ally of US arch-foe Iran.