Umpire Rauf allegations dismissed as 'vague'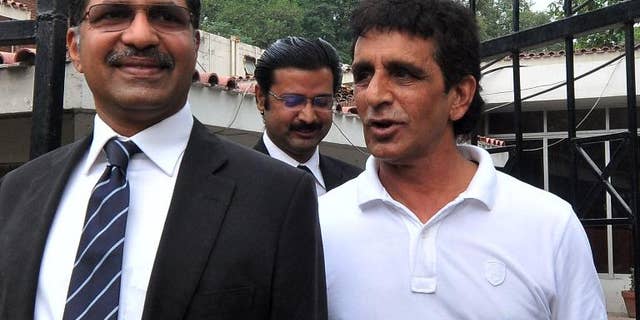 Lahore (Pakistan) (AFP) – Asad Rauf's lawyer Friday rubbished a Mumbai police chargesheet which declared the Pakistani Test umpire "wanted accused", saying his client will not go to India.
Mumbai police last week presented a chargesheet alleging Rauf was involved in an Indian Premier League (IPL) betting scandal which surfaced in May this year and ended in life bans for two Indian players, including Test paceman Shanthakumaran Sreesanth.
The International Cricket Council (ICC) withdrew Rauf from the Champions Trophy in June before removing him from the Elite Umpire panel pending an inquiry by the world governing body.
Rauf's legal adviser, Syed Ali Zafar, said: "We have not officially received any chargesheet from Mumbai police, we came to know whatever was reported in the media.
"Rauf is a well-known, professional and a competent Pakistani umpire.
"We think Mumbai police is doing his character assassination and it's a conspiracy against him," Zafar, flanked by Rauf, said at a press conference.
"Whatever is being reported in the press is all false and I strongly deny it on behalf of Rauf. At the moment we don't want to give any importance to it and it doesn't have any legality."
Zafar said his client will not go to India to answer the "vague" allegations.
"As far as Rauf is concerned he has full confidence on Indian courts but he has no faith in Mumbai police and at the moment we are not confident to go to India," said the lawyer.
Rauf added: "I was an employee of the ICC and I am answerable to them.
"ICC's anti-corruption (unit) has investigated the matter, I have provided them all the bank accounts. It's been three months now and ICC has not contacted me," said Rauf.
Rauf has officiated in 48 Tests, 98 one-dayers and 23 Twenty20 internationals.