UK's May summons Cabinet to discuss Syria military strike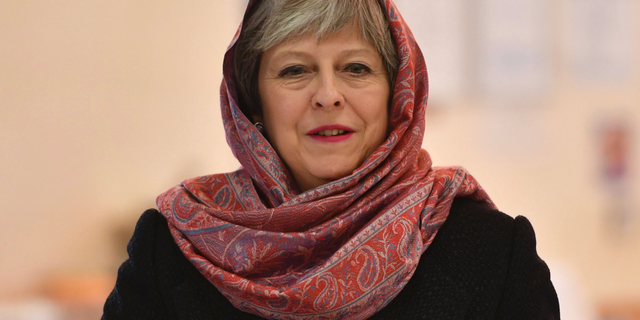 LONDON – British Prime Minister Theresa May summoned her Cabinet back from vacation Thursday to discuss military action against Syria over an alleged chemical weapons attack.
May has indicated she wants Britain to join in any U.S.-led strikes in response to the attack in Douma. She has said all the indications" are that President Bashar Assad's forces were responsible, and the use of chemical weapons "cannot go unchallenged."
The U.S., France and Britain have been consulting about launching a military strike, and President Donald Trump tweeted Wednesday that missiles "will be coming."
Britain's Ministry of Defense refused to comment on reports that Royal Navy submarines armed with cruise missiles have been dispatched into range of Syria.
British opposition lawmakers are calling for Parliament to be given a vote before any military action. May isn't legally required to do that, though it is conventional for lawmakers to be given the chance to vote.
Parliament is in recess until Monday, though it could be called back early for an emergency debate.
In 2013, Parliament defeated a call by then-Prime Minister David Cameron for airstrikes in response to an earlier chemical attack in Syria.