UK's former spy chiefs say Britain more secure inside EU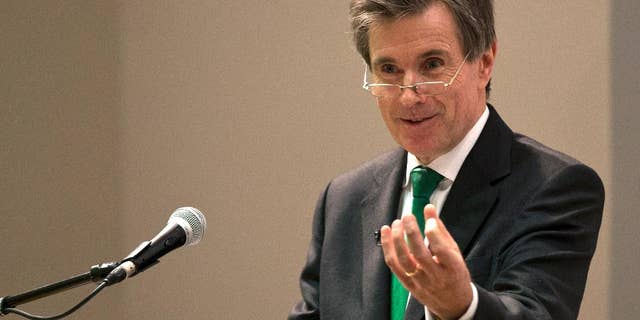 NEWYou can now listen to Fox News articles!
LONDON – Britain's former spy chiefs have asked voters to keep the United Kingdom inside the European Union, arguing that the alliance gives their nation an edge in gathering anti-terror intelligence and underpins continental peace.
Sunday's published appeal by former MI5 director-general Jonathan Evans and former MI6 chief John Sawers sparked a fierce rebuttal from campaigners seeking a British exit from the 28-nation EU in the June 23 referendum.
The intelligence experts' joint interview in the Sunday Times newspaper emphasized their view that EU membership meant Britain could shape key policies on sharing anti-terror intelligence. Sawers said in an accompanying video interview that a British exit would weaken the bloc and potentially promote its political unraveling.
Pro-exit campaigners countered that a non-EU Britain would share intelligence unhindered and defend its borders better.