UK's ex-PM Tony Blair to advise Albania's new govt in its efforts to join 28-nation EU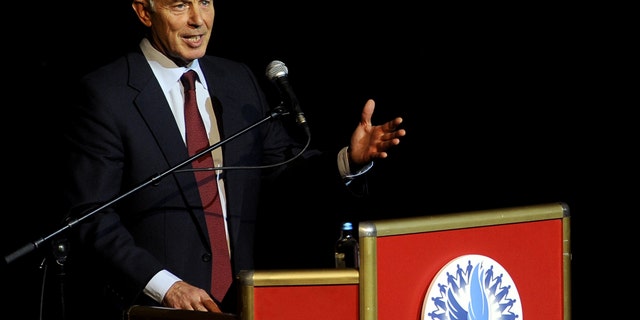 TIRANA, Albania – Albania's new Socialist premier says former British Prime Minister Tony Blair will assist as an adviser in Albania's efforts to join the 28-nation European Union.
Edi Rama said Thursday that Blair would be "personally, totally and voluntarily" advising the Albanian government and helping with his "extraordinary experience and political geniality."
Speaking at a briefing in Tirana, Blair said "the big challenge with the government today is getting things done."
Rama, who was sworn in as prime minister last month, has promised to create 300,000 jobs and reduce poverty. A recent survey shows one in seven Albanians live on less than $2 per day.
Albania is one of Europe's poorest countries with an average salary of 36,482 leks ($361) per month.