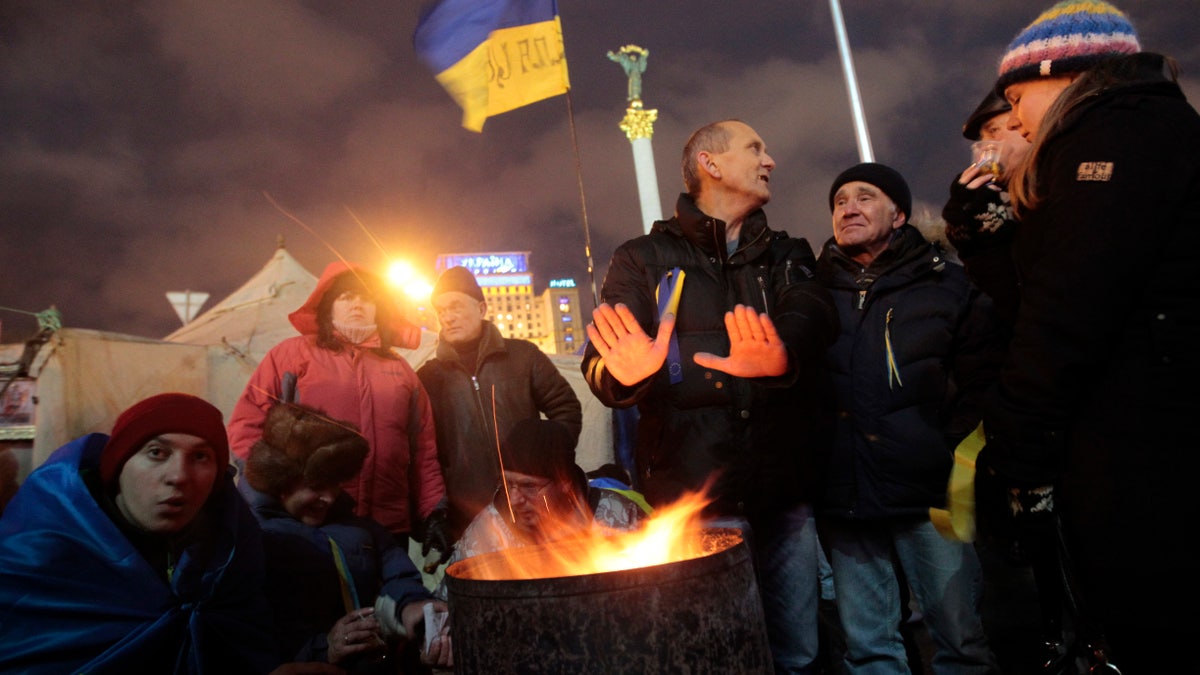 KIEV, Ukraine – Thousands of Ukrainians angered by the president's turn away from Europe and by police violence are heading for the center of the capital for a mass rally.
Sunday's gathering is expected to be one of the largest in three weeks of daily protests that started after President Viktor Yanukovych shelved the signing of an agreement to deepen ties with the European Union. Tensions rose sharply after police beat demonstrators.
Yanukovych's meeting on Friday with Russian President Vladimir Putin raised wide fears among the opposition that Ukraine is on the verge of entering a Russian-led customs union that critics say would create a modern analogue of the Soviet Union.
Authorities have said police won't take action against peaceful demonstrators, but concerns persist that pro-government provocateurs could goad them into violence.