Ukraine's police chief resigns, complains of gov't pressure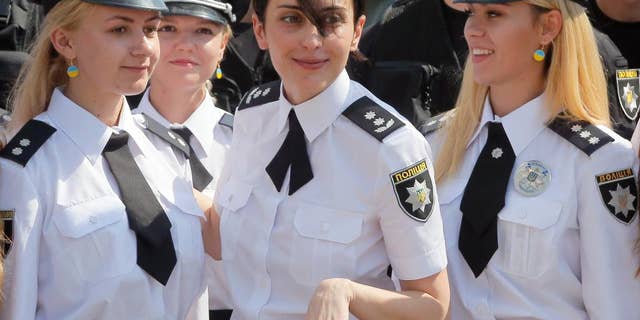 MOSCOW – Ukraine's police chief, who was driving reforms through the country's notoriously corrupt police force, has resigned after a year in the job, complaining of government pressure.
Khatiya Dekanoidze, who also was a deputy interior minister, told a televised news conference Monday that her official powers were "not enough for dramatic changes." Dekanoidze complained of pressure by government officials and members of parliament who "interfered" in police work.
One of the pledges of the new Ukrainian government, which took over in February 2014 after pro-Russia President Viktor Yanukovych fled the country, was to combat rampant corruption in Ukraine's police.
The overhaul of the national police has so far been the new government's most visible reform with the entire Kiev traffic police corps disbanded and replaced by a new force last year.