Ukraine releases recording of alleged French terror plot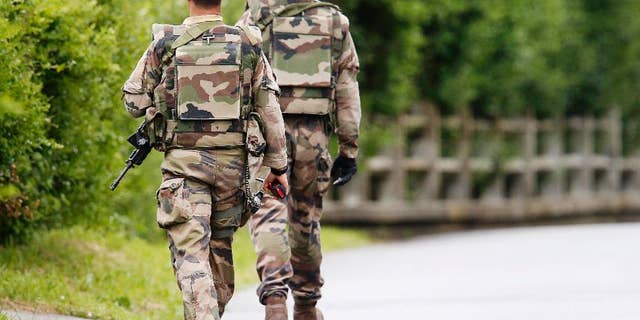 NEWYou can now listen to Fox News articles!
MOSCOW – Ukraine's national security service has released what it says are recordings of a Frenchman and a Ukrainian discussing plans for terror attacks in France, in which the Frenchman says targets would include the national tax center and a bridge.
The audio recordings, posted Wednesday on YouTube by the security service, follow Monday's announcement that a Frenchman with an arsenal of weapons and a grudge against his government's immigration policies had been detained as he tried to leave Ukraine and launch attacks tied to France's hosting of the European football championships.
Ukraine provided no details of how or when the recordings were obtained.
The Frenchman, identified as Muto in a transcript of the English-language conversations, is recorded saying: "My objective is to conduct some operations that will touch all French people."