Ukraine president criticizes Saakashvili for crossing border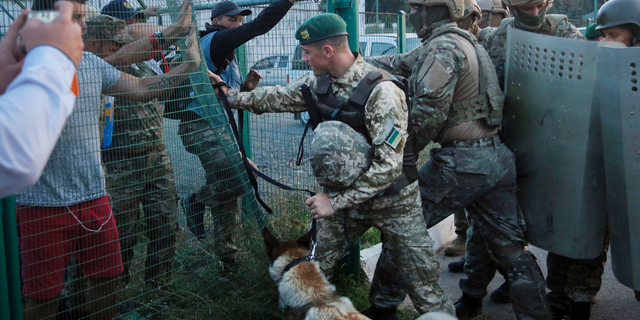 NEWYou can now listen to Fox News articles!
MOSCOW – Ukraine's president has criticized former governor Mikhail Saakashvili for illegally crossing into Ukraine from Poland.
Saakashvili and a small crowd of supporters on Sunday shoved their way through a line of guards at the Ukrainian border, making good on the politician's vow to return to the country that had stripped him of his Ukrainian citizenship.
Saakashvili, who became governor of Ukraine's Odessa region after being Georgia's president from 2004 to 2013, poses a strong challenge to Ukrainian President Petro Poroshenko, who once was Saakashvili's patron but then revoked his citizenship in July.
Poroshenko condemned Saakashvili on Monday for crossing the border without proper documents and said he should have contested the decree stripping him of citizenship in court if he disagreed with it.