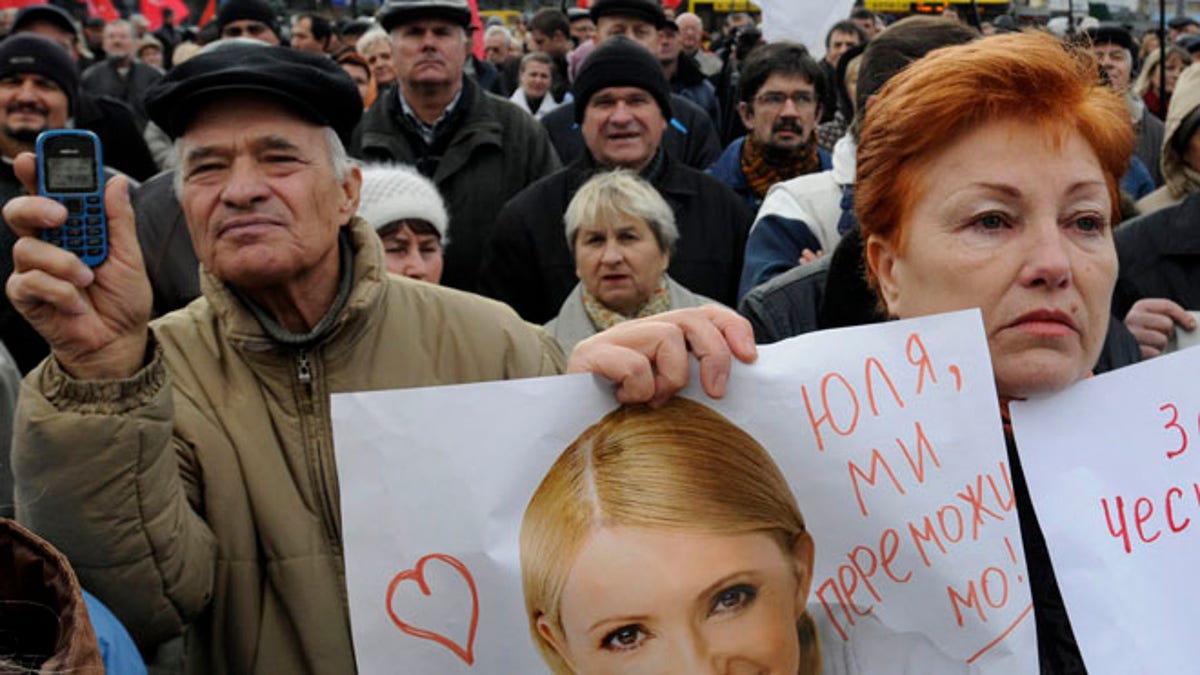 KIEV, Ukraine – Ukraine's opposition parties are pressing for a recount of votes in more than a dozen districts in a disputed parliamentary vote, but they appear unlikely to mobilize mass protests to step up pressure on authorities.
Western observers deemed the Oct. 28 parliamentary election unfair, saying the imprisonment of President Viktor Yanukovych's rival, Yulia Tymoshenko, and non-transparent vote tallying were steps back for democracy. The opposition accuses the authorities of falsifying results in 13 election districts.
Opposition leader Arseniy Yatsenyuk told a small rally Tuesday that he is rejecting an offer by election authorities to hold a new vote in five of those districts and insists on a re-tallying of votes in all contested districts.