Ukraine leader signals Tymoshenko could be released from prison to go to Germany for treatment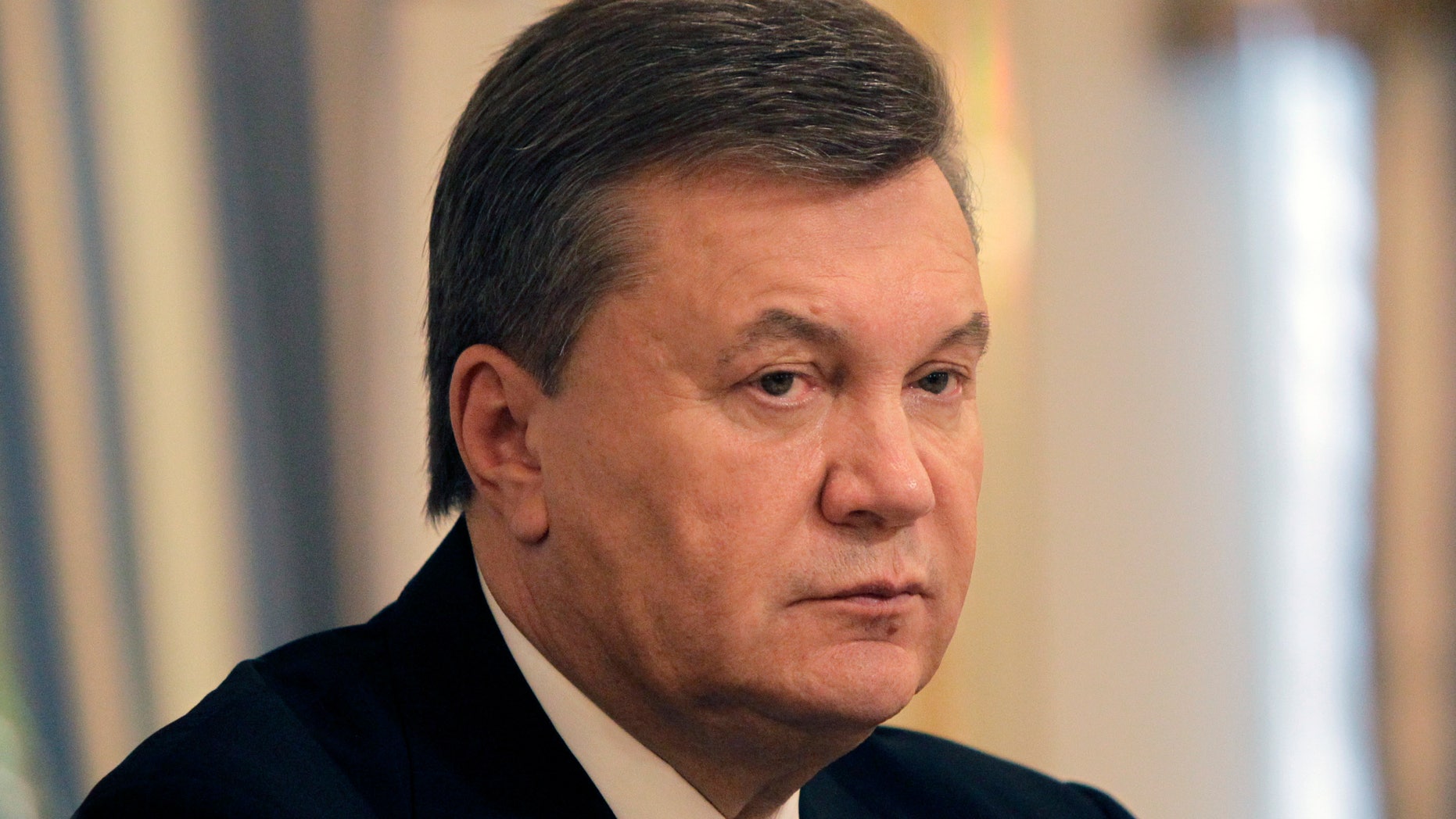 KIEV, Ukraine – Ukraine's president signaled Thursday that his main rival, the jailed former Prime Minister Yulia Tymoshenko, could be released from prison and sent to Germany to get treated for her back problem.
The comments by Viktor Yanukovych were the strongest indication yet of his willingness to release Tymoshenko within weeks, but they appeared to fall short of what Tymoshenko and the European Union are pushing for.
The West condemns Tymoshenko's jailing on abuse of power charges as politically motivated and has been pressuring Yanukovych to release her. The EU has refused to sign a landmark integration agreement with Kiev if Tymoshenko remains in jail. Two EU envoys have recommended that Tymoshenko be pardoned on humanitarian grounds and be sent to Germany for treatment.
Speaking to reporters during a trip to the eastern city of Donetsk, his stronghold, Yanukovych said if parliament passed a bill allowing Tymoshenko's release to Germany for medical treatment, he would support it.
"Naturally, if parliament adopts this law, I will sign it," Yanukovych said in remarks confirmed by his office.
There was no immediate comment from Tymoshenko's office.
Pro-Yanukovych parties dominate Ukraine's parliament so the chances of such a bill being passed are high. But Yanukovych appeared to be referring to a bill proposed by a member of his Party of Regions, which stops short of pardoning Tymoshenko. Under that, Tymoshenko could be returned to prison in Ukraine after her treatment in a Berlin clinic is over and would not be able to run in the 2015 presidential election.
Tymoshenko's allies have said any attempt to send her to Germany in handcuffs without a pardon would be unacceptable.
The two ran against each other in Ukraine's 2010 presidential election.