Ukraine leader gets 'peace' pen from pope, skipping sainthood Mass to head back home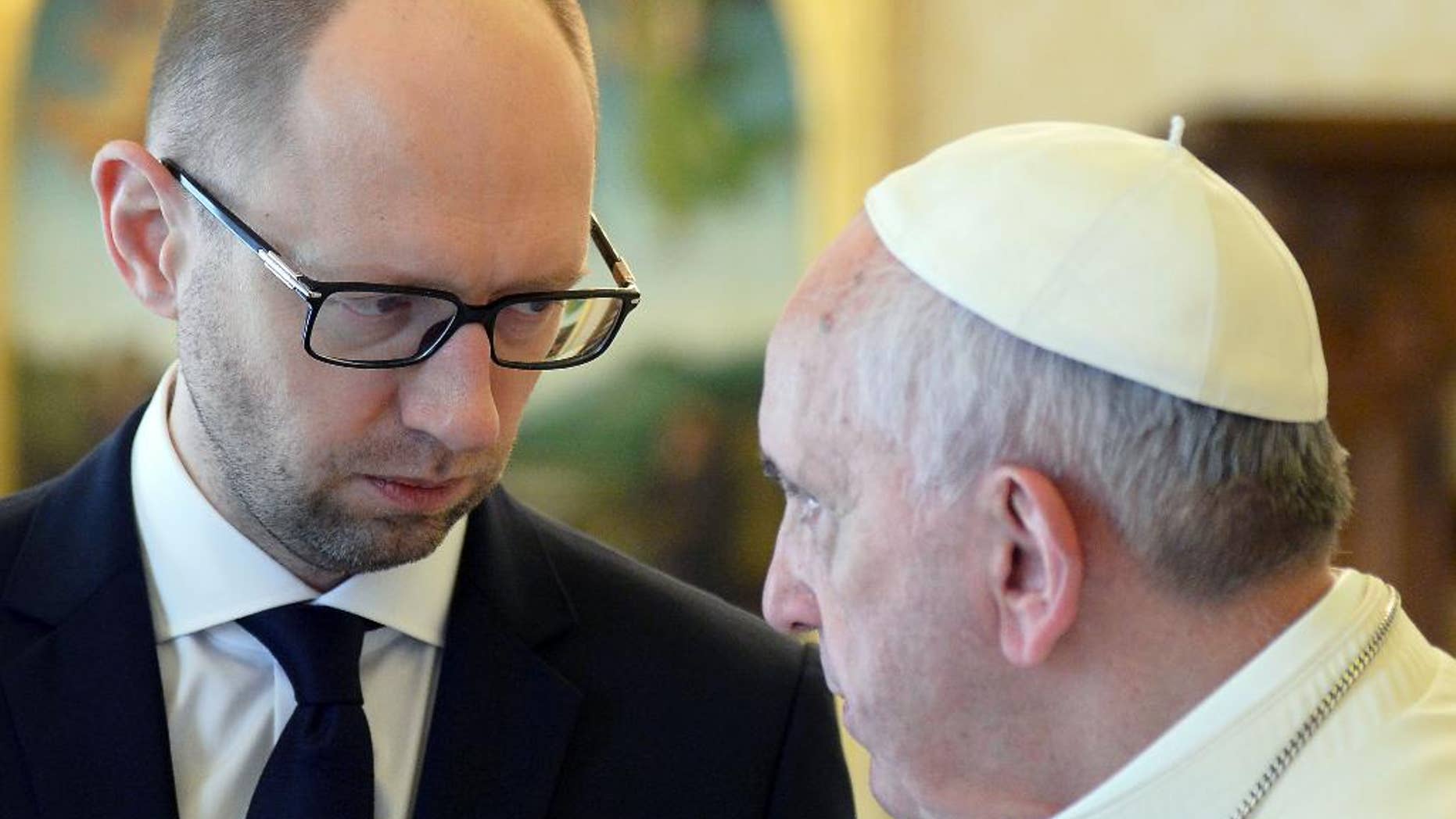 VATICAN CITY – Ukraine's acting prime minister has met with Pope Francis at the Vatican, but escalating Ukrainian-Russian tensions prompted him to return home instead of staying for the sainthood ceremony on Sunday.
Members of Arseniy Yatsenyuk's delegation told journalists he was returning to Ukraine later Saturday. The pope was meeting with foreign leaders arriving for the ceremony Sunday that will raise Popes John Paul II and John XXIII to sainthood.
Francis gave Yatsenyuk a fountain pen, telling him, "I hope that you write 'peace' with this pen."
Yatsenyuk replied: "I hope so, too."