UK police watchdog to probe child abuse claim against former British prime minister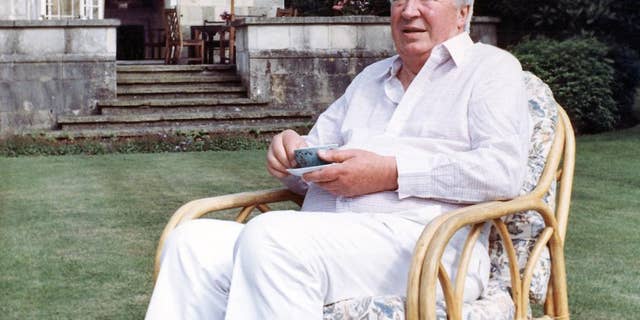 NEWYou can now listen to Fox News articles!
– A British police watchdog group is investigating allegations that former Prime Minister Sir Edward Heath was involved in sexual abuse against children, that may have been covered up when originally reported in the 1990's.
Wiltshire Police said the former Conservative prime minister had been named in "relation to offenses concerning children" and they were looking to "identify if there are any witnesses or victims" to "support allegations," Sky News reported Monday.
"If there is evidence of offenses having been committed we will ensure that, if possible, those responsible are held to account through a thorough and detailed investigation," a police spokesman said.
"This includes any other parties who are identified as having been involved in child sex abuse. Some people may never have spoken out about the abuse they have suffered but we would urge them to please contact us and to not suffer in silence," the spokesman added.
A senior officer sparked the inquiry, claiming an allegation was made in the 1990's and officers at the time failed to investigate completely. Now a police watchdog group called the Independent Police Complaints Committee (IPCC) is looking into the claims.
"It is alleged that a criminal prosecution was not pursued, when a person threatened to expose that Sir Edward Heath may have been involved in offenses concerning children," the IPCC said in a statement.
Sir Edward-- who was prime minister from 1970 to 1974-- never married and many speculated about his personal life before his death in 2005 at the age of 89.
A public inquiry in Britain is investigating whether police and other authorities covered up sexual abuse by powerful people over several decades.
Prime Minister David Cameron has told police investigating child abuse allegations against politicians they should go as "high as they like," in pursuing old cases.
Wiltshire police has set up a help line, urging people to come forward if they have any information about the claims.