UK needs 'serious, genuine' Syrian action on weapons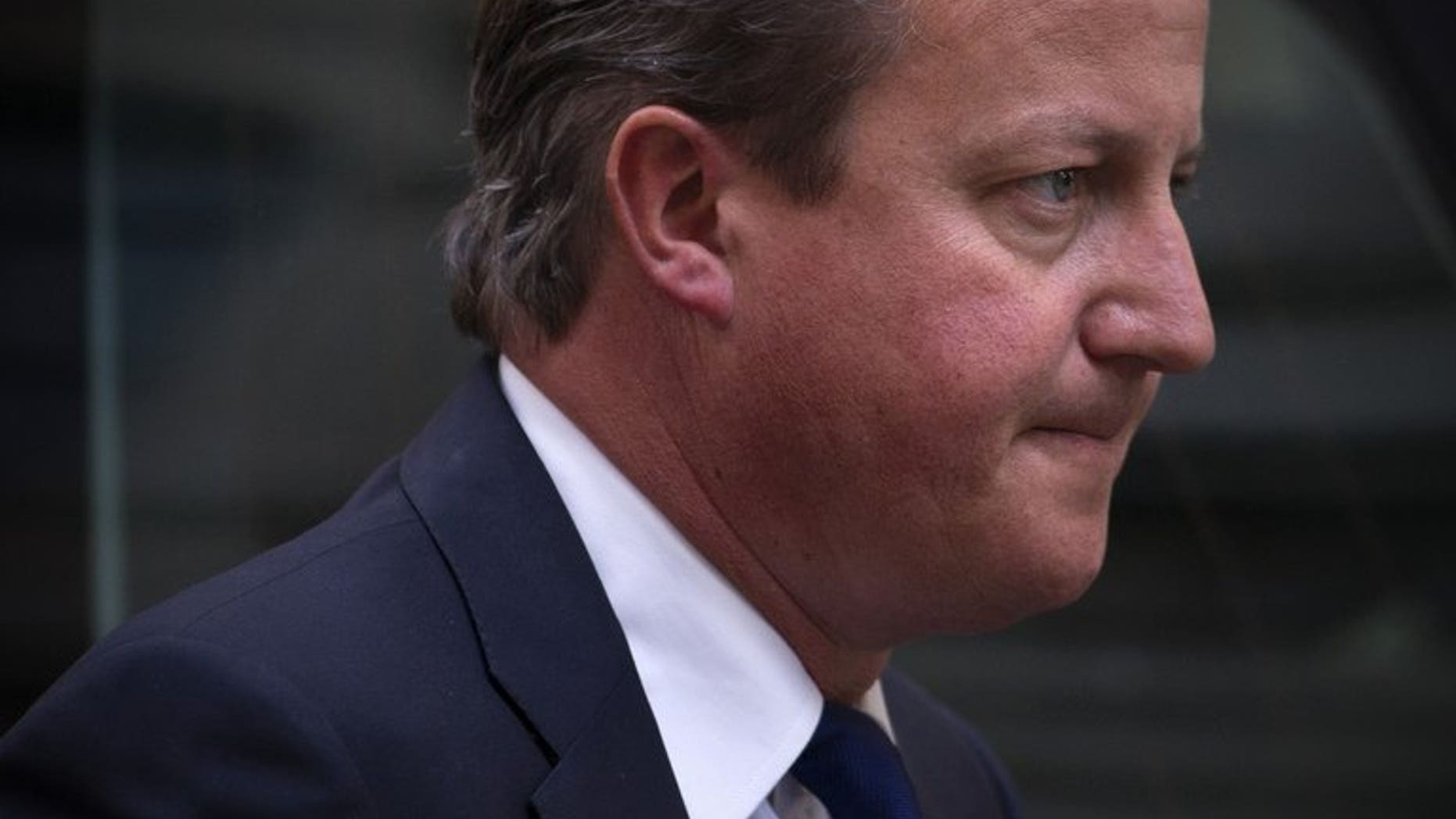 LONDON (AFP) – Britain on Tuesday gave a cautious welcome to a Russian proposal to prevent military strikes against the Syrian regime by destroying its chemical weapons but said Damascus must make a "serious and genuine" offer to eradicate its stocks.
Prime Minister David Cameron's spokesman said it was now up to Russia and Syria to show the proposal was more than merely "distraction tactics".
"The onus is now very much on the Russian government and the Assad regime to follow up in a way that shows that this initiative is a serious and genuine offer," the spokesman told reporters.
"If it is a serious and genuine offer then we would encourage it. I underline 'if'."
He added: "If there is a genuine offer to eradicate chemical weapons, then that is something that would be a big step forward."
Asked whether Britain was in favour of a deadline for Assad to hand over his chemical weapons, the spokesman said: "This can't be in any way a kind of endless process. Demonstrating that (it is not an endless process) is very much part of how we establish whether or not this is a serious and genuine offer.
"We must be very vigilant about the risk of distraction tactics."
The proposal, presented after a meeting between Russian Foreign Minister Sergei Lavrov and his Syrian counterpart Walid al-Muallem on Monday, urges Damascus to "place chemical weapons under international control and then to have them destroyed".
Russia hopes Syria can avert threatened military strikes by the United States as retribution for a chemical attack outside Damascus on August 21 which the West believes was carried out by the regime.
Speaking in South Africa, British Foreign Secretary William Hague said London would back any "credible" UN Security Council resolution on Syria's chemical weapons, but it must contain the threat of force.
Hague will talk with his French counterpart Laurent Fabius about the resolution, which is expected to be submitted by France later Tuesday.
"It certainly would need to be a chapter seven resolution to have any meaning and credibility on this subject," Hague said in Cape Town, referring to rules authorising the Security Council to enforce a resolution with military action if necessary.
The resolution would demand full disclosure by the Assad regime of the scale of its chemical weapons, and that the arsenal be placed immediately under international control and then dismantled.
"Time is short of course to try to ensure that there is something here that is credible and I agree with my colleagues in France that we need a strong and united response from the Security Council if we are to make progress on this," said Hague.
He said the world should remember "that it was only yesterday that Assad was denying the very existence of chemical weapons stocks" and that the Assad regime "has consistently failed to match its promises with actions".