UK Brexit chief says 'no deal' outcome 'massively' unlikely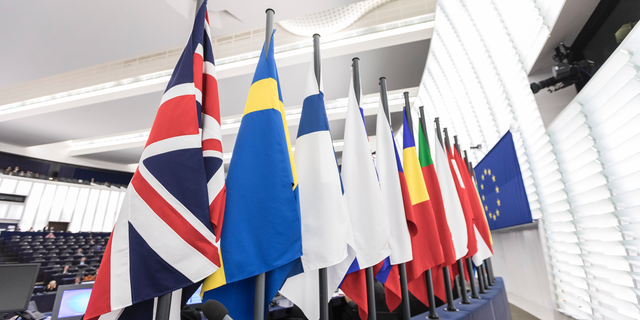 NEWYou can now listen to Fox News articles!
LONDON – Britain's chief Brexit negotiator says a situation in which the U.K. crashes out of the European Union without a deal has become "massively less probable" because of a preliminary agreement reached last week.
Brexit Secretary David Davis told lawmakers on Thursday that a "no-deal" Brexit was now extremely unlikely, although "we continue to prepare for all outcomes."
EU leaders meeting in Brussels Thursday and Friday are expected to sign off on last week's agreement between Britain and the bloc, and to let talks move on to future relations and trade.
The British government is hailing progress in Brussels, but faces trouble at home over Brexit. Late on Wednesday, lawmakers won a House of Commons vote giving Parliament the final say on any deal with the EU.