U.S. Tells Citizens in Egypt to Leave 'ASAP'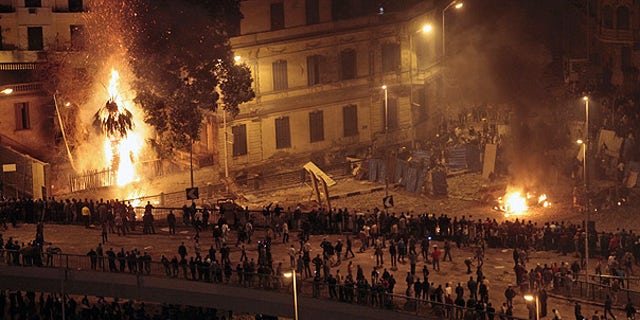 CAIRO -- U.S. citizens wanting to leave Egypt were advised to get going as soon as possible by the State Department as violence increased across Cairo early Thursday.
With reports that up to five people have been killed -- and up to 1,500 wounded -- in clashes between anti-government protesters and supporters of Egyptian President Hosni Mubarak, U.S. officials said via Twitter any Americans who wished to get out on a government flight should start moving to Cairo's airport "ASAP" after the nightly curfew ends at 8:00am local time.
Earlier, State Department guidance had been to leave for the airport "immediately."
Further U.S. government flights after Thursday are unlikely.
America, along with other nations, has been evacuating diplomats and citizens this week as the anti-Mubarak protests continued. Multi-national corporations have also been pulling out their workers.
"Over 1,900 U.S. citizens and their family members have been evacuated from Egypt in an operation that began on Monday, January 31," said a State Department tweet Wednesday.
The State Department also released a statement from Secretary of State Hillary Clinton late Wednesday, revealing that she had called Egyptian Vice President Omar Suleiman "to convey that today's violence was a shocking development after many days of consistently peaceful demonstrations."
It continued: "The Secretary urged that the Government of Egypt hold accountable those who were responsible for violent acts. Secretary Clinton also underscored the important role that the Egyptian Armed Forces have played in exercising restraint in the face of peaceful demonstrations and expressed concern that all parties recommit themselves to using only peaceful means of assembly."