U.S. Flies Drones into Mexico to Fight Drug War, Source Says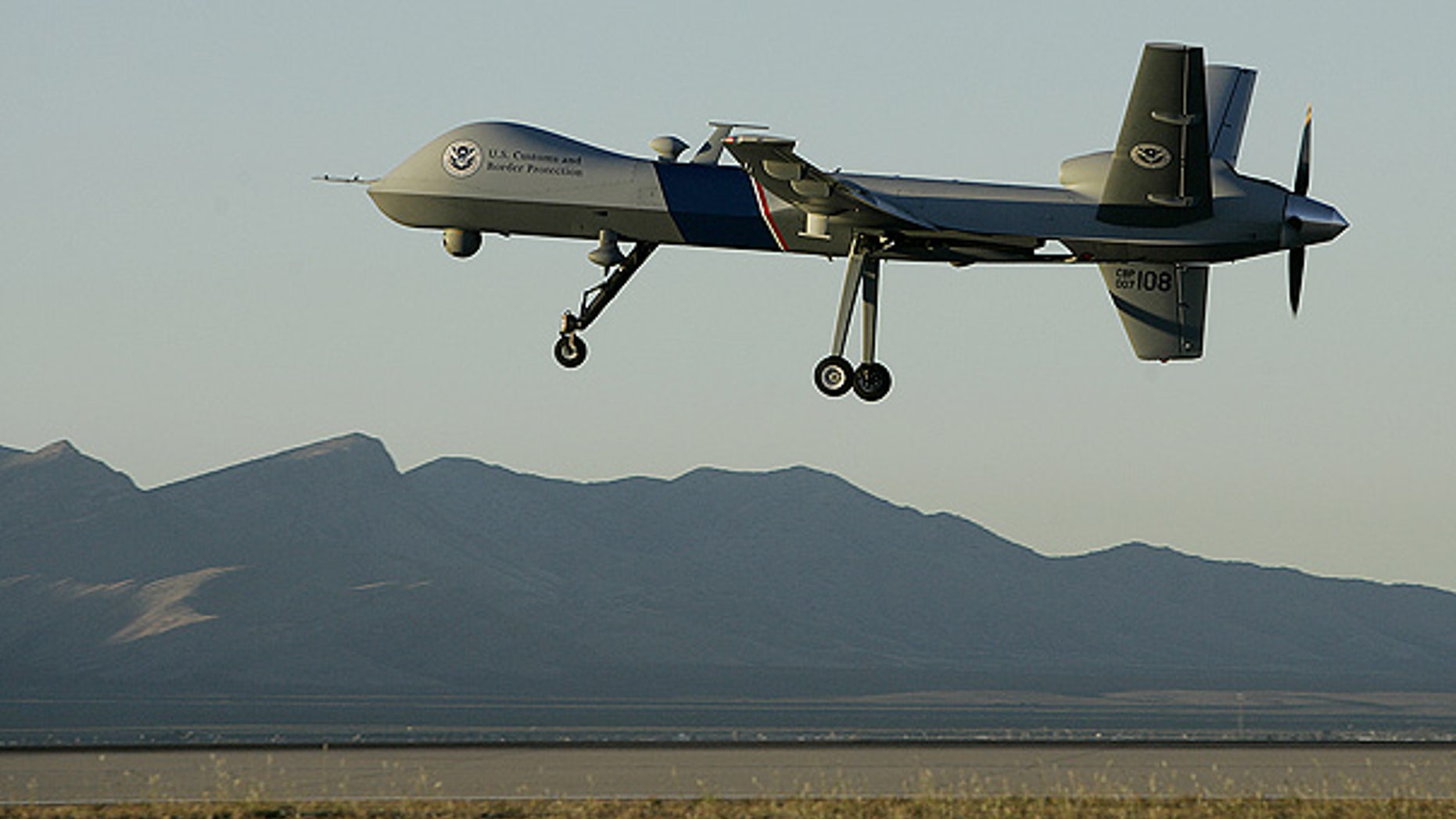 A U.S. official says the Obama administration is flying drones over Mexico in what could be a sign of growing U.S. involvement in the Mexican Drug War.
The official said Wednesday that the flights of unmanned aerial vehicles are operated by the departments of Defense and Homeland Security. He spoke on condition of anonymity because of the political sensitivity of the issue.
The flights expand the U.S. role in the drug war, in which Americans already have been training Mexican soldiers and police as well as cooperating on other intelligence. More than 35,000 casualties have been reported since President Felipe Calderon launched a stepped-up offensive against the cartels in late 2006.
The Drone has become an American staple in its military arsenal.  In fact, the Air Force says its use of remotely piloted aircraft has soared 1,200% since 2004.  Daily reconnaissance missions over Iraq and Afghanistan have increased from seven to 50. Overall, the military's inventory of UAVs, or Unmanned Aerial Vehicles, has grown from less than 50 to nearly 7,000 since 2000
Use of predator drones on the U.S. and Mexico border by the CBP or U.S. Customs and Border Protection is well documented. According to the CBP, since 2004 unmanned aircraft have flown more than 3,000 hours, directly contributing to 4,766 arrests and the seizure of 22,823 pounds of marijuana in support of the Department of Homeland Security's border security mission.
There are currently six Predator B aircraft operating along the U.S. and Mexico border but none have been known to cross further into the country.
Relations between both nations are more tense than usual in light of the Drug War, trucking dispute, and wikileaks cables that have touched on a slew of hot button issues.
Previously leaked cables have angered Calderón and created friction between him and the U.S. Embassy. Calderón said last month that the allegations of infighting and division "have done a lot of damage." In October, Calderón said similar accusations "create ill-feeling within our own team."
U.S. and Mexican officials have refused to comment on the specifics of leaked communications. In December, Mexico's federal security spokesman, Alejandro Poire, said that the cables "in many cases, reflect personal points of view, are inexact, or taken out of context."
Based on reporting by the Associated Press.
Follow us on twitter.com/foxnewslatino
Like us at facebook.com/foxnewslatino