U.S. Drone Strike in Yemen Reportedly Was Aimed at Radical Cleric Seen as Post-Bin Laden Threat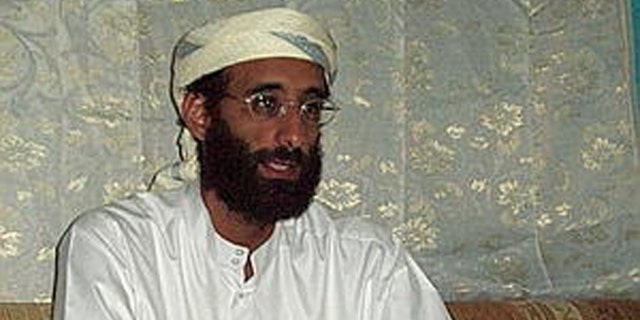 WASHINGTON -- A U.S. drone strike in Yemen on Thursday was aimed at killing Anwar al Awlaki, the American-born radical cleric who is suspected of orchestrating terrorist attacks on the U.S., but the missile missed its target, The Wall Street Journal reported Friday, citing Yemeni and U.S. officials.
The attack came days after a U.S. Navy SEALs team killed U.S.ama bin Laden at a compound in Pakistan. Had Thursday's strike succeeded, the U.S. would have killed two of the most-wanted terrorists in a week.
Awlaki has emerged as a leading charismatic front-man of al Qaeda in the Arabian Peninsula (AQAP), a group the U.S. considers the world's most active terror organization. With bin Laden's death, some officials believe Awlaki and the Yemen-based group now represent the gravest threat to the U.S.
He has been linked to at least three major incidents -- the Ft. Hood shootings, the Christmas 2009 plot to blow up a U.S.-bound passenger plane and a plan to blow up cargo planes.
The attack appears to be unrelated to intelligence information taken in the raid that killed bin Laden, whose death was confirmed by al Qaeda Friday in a statement that vowed to continue attacks on Americans.
According to a Yemeni account of Thursday's strike, the U.S. launched two separate attacks within 45 minutes aimed at Awlaki in the southern province of Shebwa, which is considered an AQAP stronghold.
The strike was conducted by the U.S. military, but the operation -- like the bin Laden raid -- appears to have benefited from close cooperation between the Department of Defense, the CIA and Yemeni officials.
In the first strike, the U.S. fired three rockets at a pickup truck in which Awlaki and a Saudi national and suspected al Qaeda member were traveling outside the village of Jahwa, located some 20 miles away from the Shebwa provincial capital, said local residents and the Yemeni security official. Those missiles didn't hit their target.
Two Yemeni brothers, who were known by local residents for giving shelter to al Qaeda militants, rushed to the scene of the attack. Awlaki switched vehicles with them, leaving the two Yemenis in the pickup. A single drone then hit the pickup truck, killing the Yemenis inside.
Awlaki escaped in the other vehicle along with the Saudi. A Yemeni defense ministry official identified the two dead men as Musaid Mubarak al Daghari and his brother Abdullah. Unlike the bin Laden raid, which was carried out without Pakistani knowledge, the Yemeni government was a participant.
"The Yemeni government gave the U.S. authorities vital details of Awlaki's whereabouts in Shabwa days ago," said a senior Yemeni security official. The official said the Yemeni government had full knowledge of the attack ahead of the U.S. strike.