U.S.-born baby found dead in empty Tijuana parking lot as mother flees country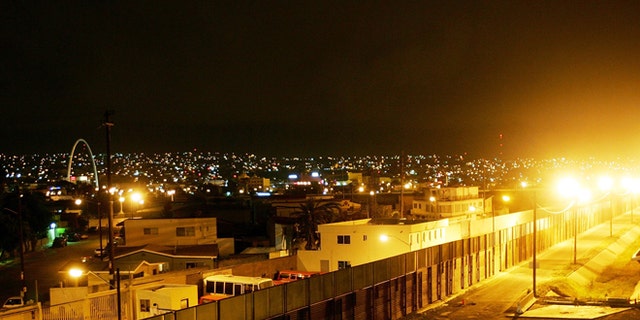 CHULA VISTA, Calif. – Despite never meeting his baby boy, Joany Aguirre was heartbroken after learning that his 7-month-old son's body was found wrapped in a blanket in a Mexican parking lot.
Aguirre told FOX 5 he was shocked that his son Elliot's body was found in a Tijuana parking lot 21 days after he had died — and that his son's mother Jazmin Villalobos and her boyfriend had returned to San Diego without saying anything about it.
Villalobos' family contacted Chula Vista police on August 31 to report that Elliot was missing. Police questioned Villalobos and her boyfriend, who were living in San Diego. The pair initially did not say anything about Elliot's death until they were pressed by officers, authorities said.
Villalobos eventually told CVPD detectives that her son Elliot died from an accidental fall while she and her boyfriend were in Mexico, authorities said. The couple apparently panicked out of fear of being arrested by Tijuana police, wrapped him in a blanket and left him in the lot, according to investigators.
The couple was turned over to Tijuana police where they led them to Elliot's body, Aguirre said.
"There were 21 days of running around San Diego — that's enough time for them to say something," Aguirre said.
Aguirre blames Villalobos and her boyfriend for keeping him apart from his baby boy.
"I wanted to be there for him, but she just wouldn't let me," Aguirre said. "I trusted her. She put it in my head that she was going to take care of that baby and love the baby forever."
An autopsy was underway and the results could take up to 15 days to be released. If the boy's death is ruled not an accident, police could extradite Villalobos and her boyfriend to Mexico to face charges.
For more stories like this visit Fox 5.