U.S. border officials push to monitor social media accounts of foreign visitors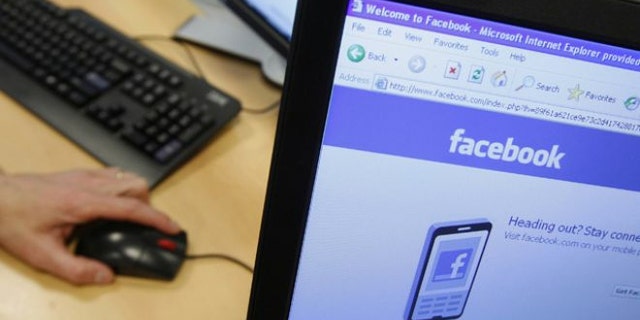 When you're ready to post something to your Twitter, Instagram or Facebook account, consider this: A federal agent's eyes may be taking in that wacky photo or revealing tidbit of information.
The Customs and Border Protection agency is seeking access to the social media accounts of people visiting the United States.
The agency announced last week in the Federal Register that it has proposed tacking on a line to a form filled out by people visiting the United States asking them to document their social media accounts. It would be up to the visitor to decide whether to provide the information, which the federal government maintains would help it identify potential national security threats.
The proposed new question on the form would not ask for passwords, the New York Times said.
"Collecting social media data will enhance the existing investigative process and provide [the Department of Homeland Security] greater clarity and visibility to possible nefarious activity," the border agency explained.
The move applies in large part to people entering under the Visa Waiver Program, which allows citizens of some countries – many of them in Europe – to visit for up to 90 days without a visa.
That program is the focus of a debate between those who want to keep it intact and others who want to restrict or eliminate it, saying that many of the countries included in it are now hubs for terrorists.
Pressure to strike the Visa Waiver Program followed the terrorist attacks in November in Paris, which were carried out by people who had residency or citizenship in such visa-free countries as Belgium and France.
Roughly 4,000 people living in Europe have traveled to Syria to train with the Islamic States, according to national security experts. The suspected mastermind of the Paris attacks, Abdelhamid Abaaoud, is a Belgian whose parents are Moroccan immigrants. Belgium, in fact, is said to be a hotbed of ISIS cells. Belgium's Interior Minister Jan Jambon said many had left for a period to join ISIS and get training, and said the country would "clean it up."
Late last year Congress passed legislation to tighten the waiver program, and the Obama administration is implementing those changes.
Congressional bills also have called for requiring the DHS to do social media background checks on foreign visitors in the wake of the terrorist attack in December in San Bernardino, Calif., and the disclosure that the married couple who carried it expressed loyalty to jihad online.
Those messages were private exchanges, not expressed on their public pages.
One lawmaker who is seeking the required social media vetting of would-be visitors balked at the Customs and Border Protection proposal to request social media information, saying it is misguided and "lame."
"Voluntary disclosure won't keep anyone safe," U.S. Rep. Vern Buchanan said, according to the Times. "If we want to win on the digital battlefield, mandatory screening is required."
Buchanan's proposed measure would require DHS to check the social media accounts of anyone seeking to come to the United States before they can be permitted to visit, the Times said.
DHS has been working on ways to check the social media accounts of all visa applicants and those seeking political asylum or refugee status for possible ties to terrorist organizations. One project checks social media accounts of people who are seeking to come through fiancé visas.
One of the San Bernardino attackers used that program to enter the United States.
The move toward screening social media accounts is drawing criticism from travel industry officials and immigration rights advocates.
"We haven't seen the policy, but it is a concern considering the already lengthy and opaque process that refugees have to go through," Melanie Nezer of HIAS, a group that helps refugees resettle in the U.S., told the Times. "It could keep out people who are not a threat." Several trade organizations in the travel industry have said they had similar concerns.
Roughly 20 million people enter the United States annually through the Visa Waiver Program. Published reports say that several thousand requests are refused because they turn up on terror watch lists. Many more are rejected because the applicant appears to have stolen documents.
David Heyman, a former assistant secretary of Homeland Security for policy, said to the Times earlier this year: "You have to be careful how you design the proposal to screen people. Artificial intelligence and algorithms have a poor ability to discern sarcasm or parody."
Like us on Facebook