U.S. Boosts Afghan Surge With Extra Troops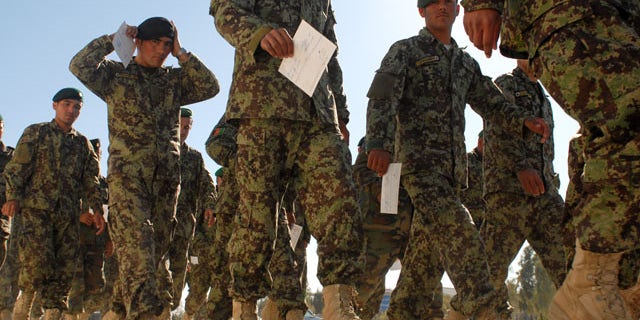 WASHINGTON—Defense Secretary Robert Gates has decided to send an additional 1,400 Marine combat forces to Afghanistan, officials said, in a surprise move ahead of the spring fighting season to try to cement tentative security gains before White House-mandated troop reductions begin in July.
The Marine battalion could start arriving on the ground as early as mid-January. The forces would mostly be deployed in the south, around Kandahar, where the U.S. has concentrated troops over the past several months.
Commanders in Afghanistan and advocates of the strategy in Washington say temporarily adding front-line forces could help counter an anticipated spring offensive by Taliban militants returning from havens in neighboring Pakistan.
Commanders are examining other proposals to temporarily boost the number of combat troops in Afghanistan in addition to the Marines authorized Wednesday. If the plans are approved, the front-line fighting force could be increased in total by as many as 3,000 troops.
U.S. commanders in Afghanistan face intense pressure to show sustainable security gains in the first half of 2011. Military officials fear an upswing in attacks by the Taliban in the spring could convince the White House that the Pentagon's war strategy is flawed and that the troop pullout—the details of which have yet to be ironed out—should be accelerated.
President Barack Obama last month said the war strategy was on the right track, but voiced caution about sustaining the gains for the longer-term.
"The rationale is to take advantage of the gains we have made over the last several months and apply more pressure on the enemy at a time when he is already under the gun," Pentagon Press Secretary Geoff Morrell said.
Some Democrats in Congress are likely to question the decision to boost U.S. combat strength, even temporarily, at a time when the U.S. and its allies are preparing withdrawals, a senior congressional aide said.