U.N.'s Botched Computer-System Overhaul: A Major 'Failure' of Ban Ki-Moon's Management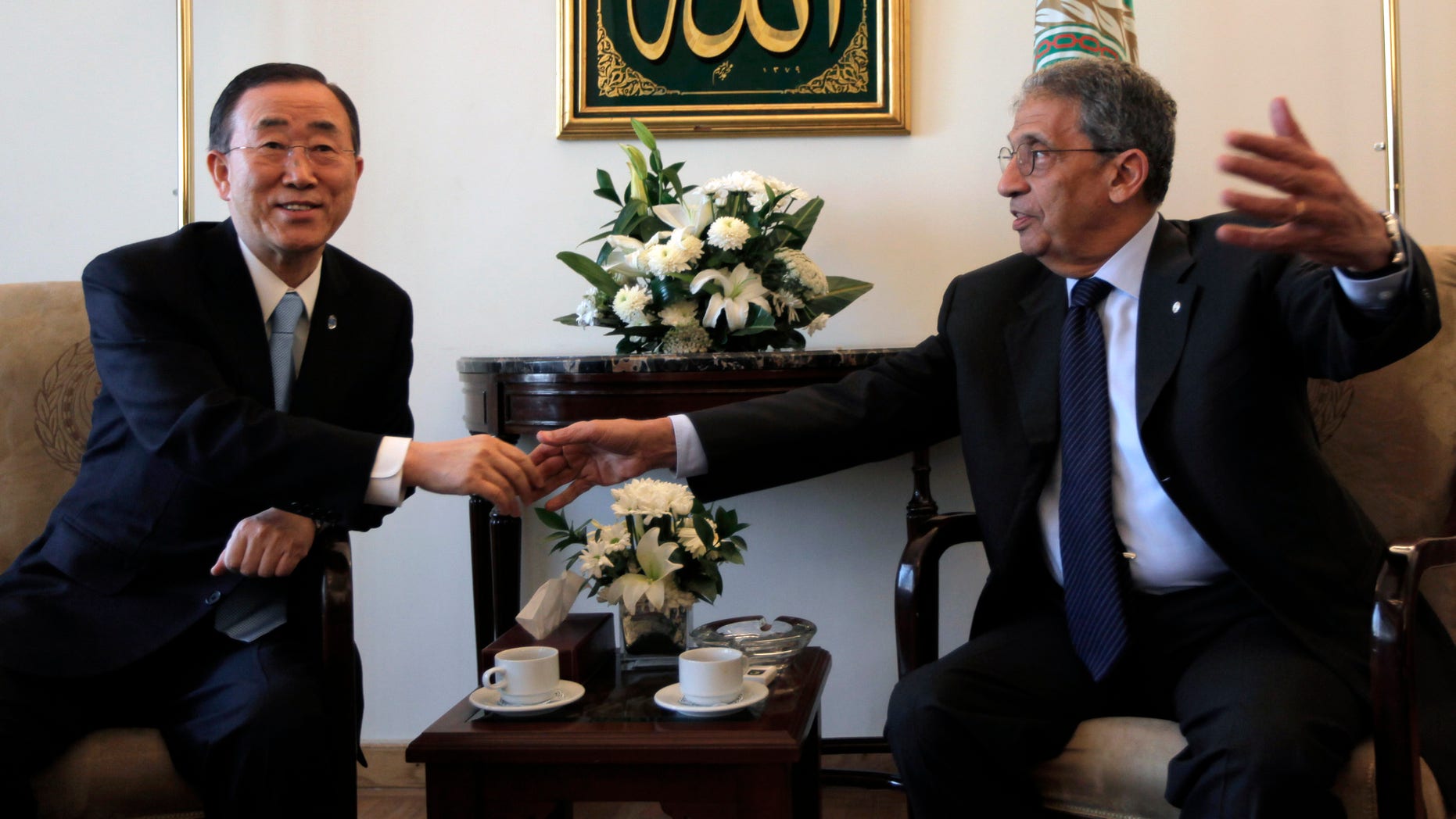 EXCLUSIVE: A state-of-the-art computer and software system that was touted as the "cornerstone" of a United Nations-wide effort to bring groundbreaking reform to its bloated and stodgy Secretariat is now officially one of the organization's foremost technological failures.
It is a humiliating black eye for Secretary General Ban Ki-moon, who is identified as the driving force behind the $315 million -- if you believe official figures -- fiasco.
Ban's officials are scrambling to get the jinxed project known as Umoja (Swahili for unity) back on track after a key U.N. budget committee heard from Ban's office last week that the sweeping information technology overhaul, already a year behind schedule, won't be finished  until 2015, three years beyond the original target date.
The Umoja project has apparently been rudderless since the June resignation of its director, Paul van Essche, and the near-simultaneous resignation of Ban's Under Secretary General for Management, Angela Kane, as chair of the project steering committee.
Umoja, known in info-tech jargon as an enterprise resource planning system, or ERP, was intended to be the very essence of the U.N.'s often-stated desire to reform its sprawling bureaucracy, linking its procurement, staffing, and other functions in a seamless administrative system that also cuts down on waste, duplication and fraud.
As its designers proclaim on its U.N. web page, Umoja is intended to "move the UN away from administrative practices on which it was built in the 1940s, and equip it with 21st century skill sets, techniques and technology."
Less grandly, its software was intended to unify, coordinate and redefine jobs and functions across the 43,700-member Secretariat -- a "once-in-a-generation opportunity" to "renew completely the way the United Nations manages human, financial and material resources, bringing the Organization up to accepted common standards commensurate with the size and nature of its operations," as Ban put it in a 2009 report.
Ban's deputy, Ashe Rose Migiro, now chairs the Umoja steering committee. Essche has not yet been replaced, and a substantial number of highly skilled technicians required to make the project work have not yet been hired.
Without the technical hires, even the drastically altered new schedule for Umoja may be unrealistic.
In response to news of the two-year additional delay, a U.N. budget oversight committee slammed Ban for inattention, slack management, failure to act decisively in the face of the growing fiasco, and overall bad planning for the entire exercise, all part of what it called "a failure of management" on the project.
The committee also said it was "deeply disturbed and dismayed" by the U.N.'s "apparent lack of awareness and foreknowledge" about the sputtering status of the project. It further noted that Ban "makes no attempt to attribute responsibility for the action, or lack thereof, leading to the delay, or to hold anyone to account for this situation."
In the customary, muffled style of U.N.-speak, the committee declared that "the probability of effective realization of the expected quantified benefits in the future" of the computerized management overhaul "appears to be hypothetical at this stage."
CLICK HERE FOR THE ADVISORY COMMITTEE REPORT
Translation:  Some $139 million to $220 million in claimed efficiency gains and other "qualitative benefits" that U.N. bureaucrats have steadfastly insisted would result from the  computerized overhaul are, at the moment, just imaginary.
Those relatively paltry money savings -- on the order of 1 percent to 2 percent in a Secretariat that claims to be spending upwards of $11.5 billion a year on its bureaucracy and its peacekeeping operations -- are the least of the foregone advantages of the Umoja fiasco.
Umoja began to go off the rails almost immediately. It started with a one-year delay after the U.N. General Assembly only allocated $20 million of the $82 million that Ban demanded for a preparation and design phase. At the same time, its costs began to creep up, from an initial $286.6 million to $337 million in a draft report on the project obtained by Fox News in 2009.
Since then, Ban has pared the costs back down to $315 million -- at least for public consumption. But buried in the most recent progress report on Umoja is the observation that most projects of this magnitude have a contingency reserve of 10 percent to 25 percent for unexpected additional costs. The costs that Ban presents for Umoja don't contain any contingency at all.
In other words, planners outside the U.N. might expect Umoja to cost anywhere from $345 million to $390 million, even in the normal course of events, a fact that Ban's report acknowledges but does not tally up.
Umoja's course of events has been far from normal. In Ban's latest progress report made to the indignant budget committee, the Secretary General notes in a footnote, for example, that signing a contract for software for Umoja took from December 2008, when the supplier was selected on the basis of a successful bid, to June 2010.
Previous reports on Umoja have noted that the U.N. maintains at least 1,400 different information systems, most of them in bad shape. Ban's most recent report says that they "are at the breaking point, and woefully inadequate for carrying out the increasingly complex, far-reaching operations of the Organization."
Ban says Umoja is intended to replace about 700 of them, but also to interface with up to 300 more, which presumably have not improved in the additional time.
Then there was the staff hiring problem, which definitely looks like a continuing challenge. In yet another small footnote to his latest report, Ban states that after much effort, "the average number of months to complete a selection process and onboard a staff member was reduced from 12 months to 7.5 months."
That is, if the U.N. started to recruit a staffer to bolster the project on January 1, 2012, the process of hiring and getting the technician in place would be finished, on average, around mid-July.
Another cause of delay was the time-consuming stream of meetings that the U.N. called to discuss the new system. In fairly typical U.N. fashion, they are listed as an indicator of accomplishment under "change management" in Ban's report: a total of 1,053 sessions involving 1,215 participants that took up about 5,580 days of "staff participation." (Ban's report does not say so, but that apparently works out to an average of 5.3 staffers per session.)
Ban claims that on a new schedule, and under new top-level supervision, Umoja is now moving solidly ahead. But there are still some important reasons, outlined in his own most recent report, to be a little less optimistic about the "revolutionary" changes that will result.
Among other things, the report notes that Umoja will continue to interface with the old system the U.N. has used to manage the multibillion-dollar inventory of its peacekeeping missions. Ban's own lack of confidence in how that will work, especially in relation to the new accounting system that the U.N. is supposed to adopt to make its operations cleaner and more transparent, is fairly striking.
As his report puts it: "Contingency plans are being developed to manage risks associated with incomplete recording of assets that might occur during the initial [Umoja] deployment phase.
Another unsettling paragraph notes that the Umoja team intends to keep in place the outdated U.N. records management system, which "will interface with Umoja to capture relevant documents associated with resource management policies, processes and transactions."
CLICK HERE FOR BAN'S LATEST PROGRESS REPORT
In much the same fashion, despite the tone of outrage that greeted Ban's bland admissions of a debacle in front of last weeks' committee session, the notion of actually holding anyone personally accountable for the Umoja fiasco appears not to be in the cards.
Mostly, the U.N.'s budget advisory committee had previously recommended that "the Secretary General be requested to conduct a thorough internal review of the factors contributing to the delay in the project and to adjust operational controls accordingly and report thereon to the General Assembly in the next progress report."
Ban's formal progress reports have been spaced about a year apart -- or roughly the amount of time, on average, that it took the Umoja team while it was creating the latest mess to recruit a competent technical staffer.
George Russell is executive editor of Fox News and can be found on Twitter@GeorgeRussell.