U.N. Human Rights Office Urges Probe Into Qaddafi Death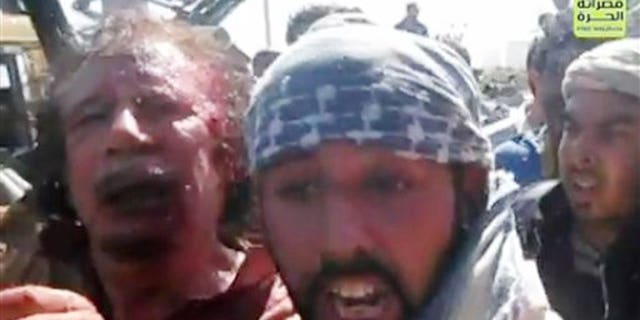 GENEVA – The U.N. human rights office says there needs to be a probe into the circumstances of former Libyan leader Muammar Qaddafi's death.
A spokesman for the U.N. High Commissioner for Human Rights says shaky amateur videos showing a captured Qaddafi first alive, then dead, were "very disturbing."
Rupert Colville told reporters in Geneva on Friday that an existing U.N. panel investigating human rights abuses in Libya would likely examine the death. He says it might recommend a national or international probe.
Colville says the victims of Qaddafi's despotic 42-year-rule deserve to see proper judicial procedures followed and perpetrators of abuses brought to trial.