U.K. Panel 'Likely' to Recall James Murdoch in Hacking Probe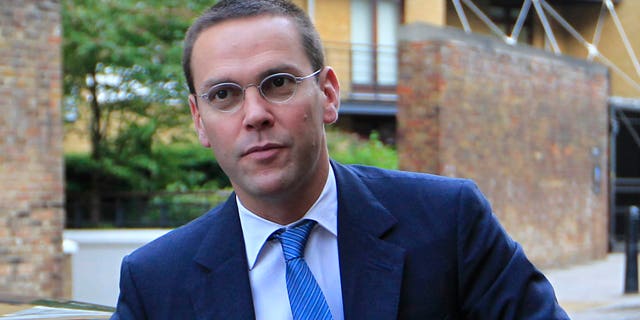 LONDON – British lawmakers said Tuesday they are likely to recall James Murdoch to answer more questions about phone hacking at the News of the World tabloid.
Murdoch, who runs the European division of his father Rupert's media empire, testified last month that he was unaware of evidence of widespread phone hacking at the News of the World.
His testimony was disputed by former News of the World editor Colin Myler and ex-company lawyer Tom Crone.
Members of the Culture, Media and Sport committee said they have not managed to reconcile the contradictions between those statements. Chief John Whittingdale said the committee "may wish to put further questions to James Murdoch."
He also said Myler and Crone would give evidence to the lawmakers next month.
Tom Watson, another member of the committee, said "it is likely we will take Murdoch back."
"There seems to be a question as to whether James Murdoch himself misled the committee," Watson said. "We have not reached a conclusion on that."
Whittingdale said there are no plans to recall Rupert Murdoch, who gave evidence to the committee alongside his son on July 19.
Police are investigating claims the News of the World illegally accessed cell phone messages and bribed police to get information on celebrities, politicians and crime victims.
Rupert Murdoch's News Corp. shut down the 168-year-old newspaper last month.