Typhoon Mindulle disrupts flights and trains in Japan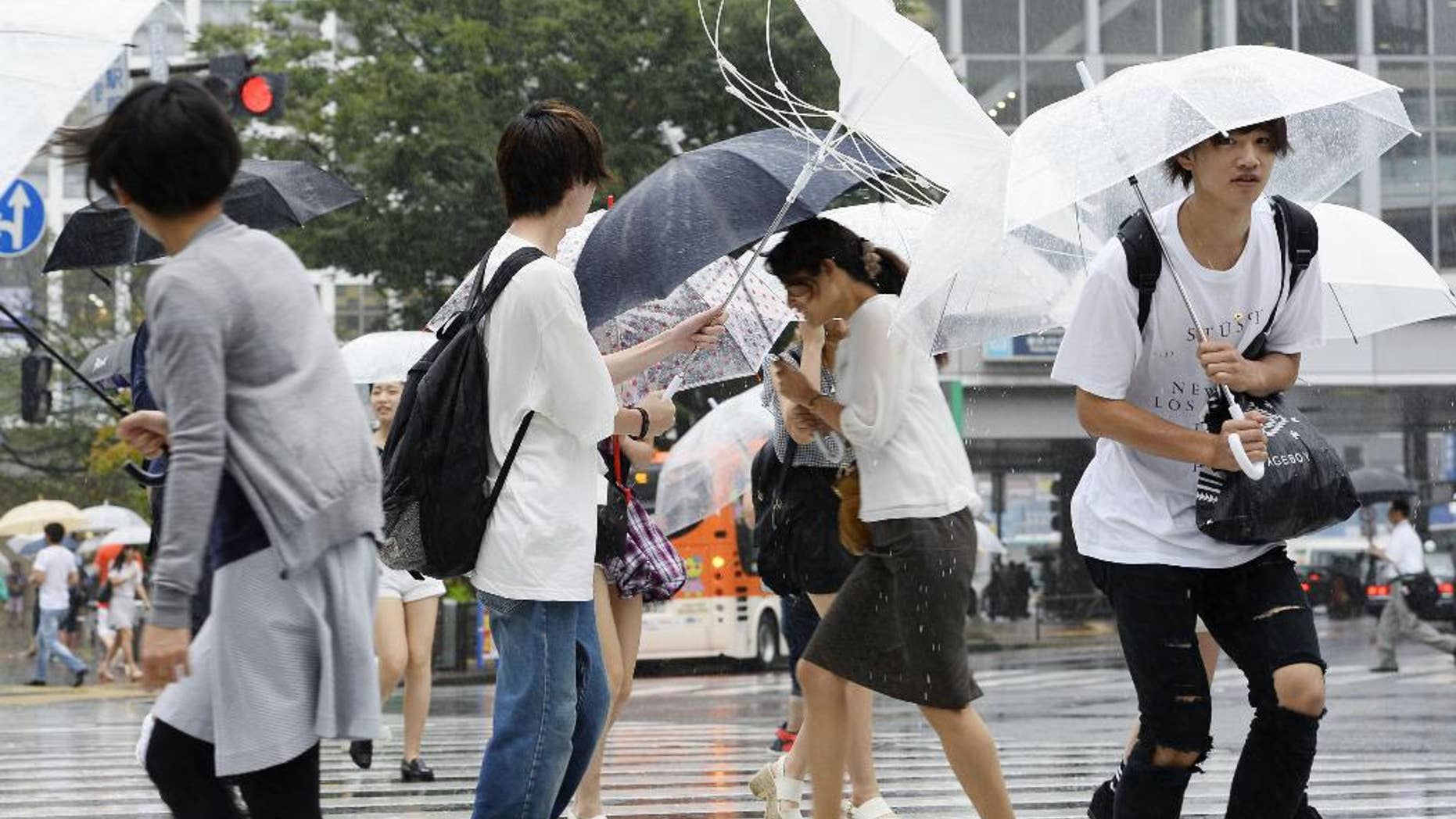 TOKYO – A typhoon sweeping through Tokyo and surrounding areas has forced the cancellation of more than 400 domestic flights in Japan and disrupted train service.
Typhoon Mindulle made landfall south of Tokyo on Monday afternoon with sustained winds of 126 kilometers (78 miles) per hour and gusts to 180 kph (112 mph). It is forecast to move north over the Tohoku region and reach Japan's northernmost main island of Hokkaido on Tuesday.
Japanese television showed damage to a handful of buildings in the region. One had much of its roof blown off, and some second-story wall tiles had fallen off another.
Heavy rains have swollen rivers, and authorities are warning of the possibility of flooding and landslides.