Typhoon Melor leaves 1 dead, cuts power in wide areas as it crosses central Philippines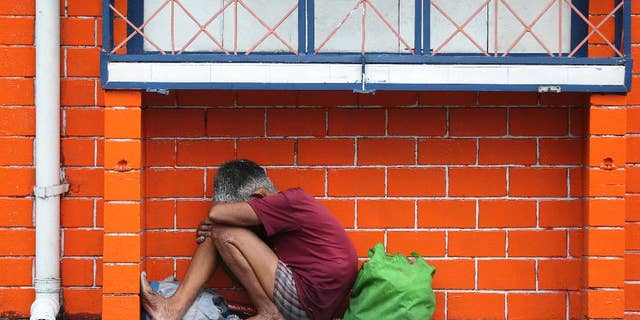 MANILA, Philippines – Typhoon Melor left at least one person dead and wide areas without power Tuesday as it crossed over the central Philippines. About 730,000 people were evacuated to safer grounds before the storm hit.
The government weather bureau said the typhoon had weakened but was still packing winds of 140 kilometers (87 miles) per hour and gusts of up to 170 kph (106 mph) as it passed over Oriental Mindoro province. Classes, flights and ferry trips remained suspended in affected areas.
The governor or Oriental Mindoro, Alfonso Umali Jr., told DZMM radio that strong winds were battering the province and iron roofing was flying about, endangering rescuers trying to reach flooded homes.
The storm was expected to exit Mindoro island later Tuesday and weaken further as it moved across the South China Sea, said Adzar Aurelio, a government weather forecaster.
Edgar Posadas, a civil defense official, said a 31-year-old man died after being hit Monday by a dislodged tin sheet while he was fixing his house's roof in Northern Samar province.
The national disaster management agency said 733,153 people were evacuated before the typhoon hit, and officials said that averted more casualties.
Agency spokeswoman Romina Marasigan said they were trying to verify reports on DZMM that at least three other people died in Northern Samar — two from drowning and one from hypothermia.