Two women taking selfies seriously injured after being struck by lightning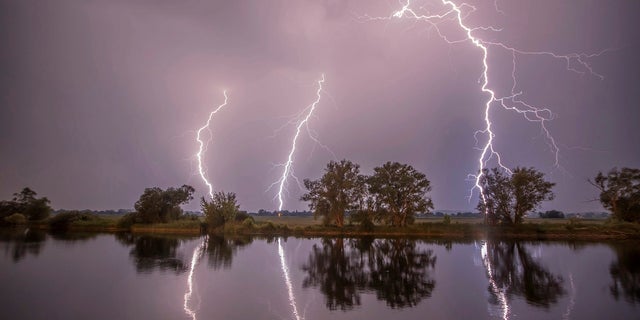 NEWYou can now listen to Fox News articles!
Two women suffered serious injuries Sunday after lightning struck them while they were taking selfies in western Germany, officials said.
Bochum police said first responders discovered the women, ages 23 and 21, lying on the ground with their clothing torn in the city's Wattenscheid district.
Paramedics had to resuscitate the 23-year-old and she remains in intensive care with life-threatening injuries, Bochum police spokesman Volker Schuette said. The 21-year-old was also hospitalized, but her life was not thought to be endangered.
PARENTS CONVICTED IN ATTEMPT TO FORCE TEEN DAUGHTER TO WED
The 21-year-old woman told officials she recalled walking with her friend and recording each other with their smartphones. The two women were not aware the lightning was close enough to hit them.
"Clearly they were surprised by the storm," Schuette said.
Western Europe has experienced heavy storms in recent days, following an unusually long stretch of very warm weather this month. Earlier this month, German motorists unexpectedly drove straight into the path of a tornado in Schwalmtal.
REPORT: 2 BELGIAN POLICE OFFICERS KILLED IN HOSTAGE STANDOFF
Last week, dozens of flights were canceled in Germany due to the storms, the Evening Standard reported. Two women were rescued by first responders in the German state of Hesse after they became caught in a mudslide.
Meteorologists predict temperatures in Germany will hit 91.4 degrees Fahrenheit this week, with high humidity raising the prospect of further summer storms.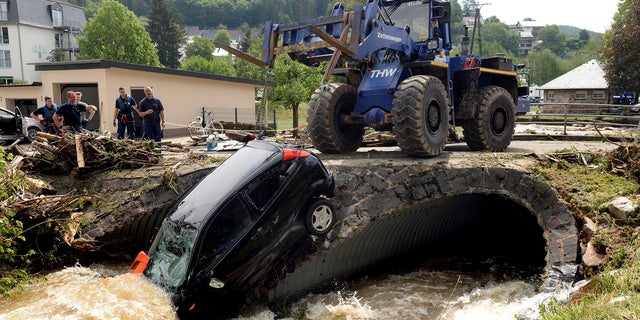 The Associated Press contributed to this report.