Two teens suspected of murdering CA boy and wounding another were all classmates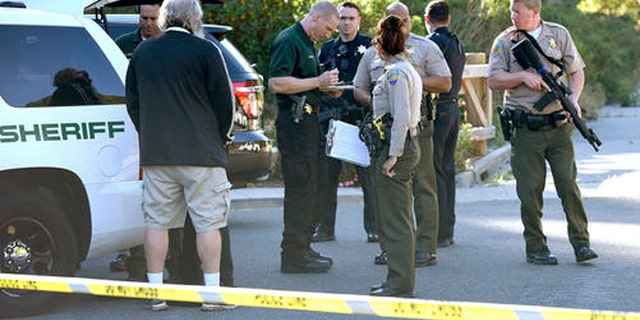 NOVATO, Calif. (AP) – Two teenagers arrested in the slaying of a Northern California high school student and the wounding of another attended the same school as the victims, authorities said Friday.
The Marin County Sheriff's Office said the 17-year-old suspects deputies detained during raids on a pair of homes on Thursday were enrolled at Novato High School, just like the slain student who was shot in the head and stabbed on a hiking trail that borders a country club community.
The sheriff's office identified the slain boy Friday as Edwin Josue Ramirez Guerra, 17, of San Rafael.
Sheriff's officials aren't naming the suspects because they are juveniles, Lt. Doug Pittman said. They also haven't revealed a motive for the attack.
Investigators are looking for another Novato High student who was seen leaving the scene of Wednesday's violence and also is considered a suspect.
The surviving victim was shot in the chest but managed to call 911 from the trail. He is in stable condition, Pittman said.
Novato is about 29 miles north of San Francisco and has increasingly served as a suburb for families priced out of the city or looking for more space.
The high school enrolls about 1,300 students in grades 9-12 and has a student population that is 53 percent white, 34 percent Hispanic, 4 percent Asian and 3 percent African American. Although the median household income in Novato approaches $80,000, 35 percent of the students at Novato High are considered socioeconomically disadvantaged.
Novato Police Capt. Jamie Knox told the San Francisco Chronicle on Friday (http://bit.ly/1U1SNsa ) that investigators are exploring whether the hiking trail attack may be linked to a female student's allegation that a male classmate had sexually assaulted her near campus on May 18.
"The homicide occurred in the sheriff department's jurisdiction, Knox said. "They are working with our detectives to try to put all the pieces together."