Two-state solution 'only way' to Israeli-Palestinian peace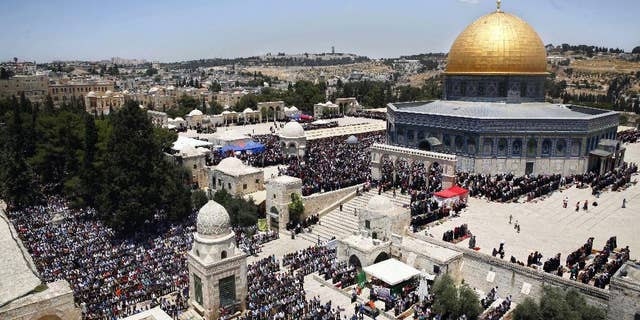 NEWYou can now listen to Fox News articles!
JERUSALEM – Dozens of countries gathering at a Paris summit are expected to send a strong message to Israel and the incoming Trump administration, reiterating their opposition to Israeli settlements and calling for the establishment of a Palestinian state as "the only way" to ensure peace.
France is hosting more than 70 countries at a Mideast peace summit this weekend.
According to a draft statement obtained by The Associated Press on Friday, the conference will urge Israel and the Palestinians "to officially restate their commitment to the two-state solution."
Israel has settled some 600,000 of its citizens in the West Bank and east Jerusalem — occupied territories claimed by the Palestinians for a future independent state.
Neither Palestinian President Mahmoud Abbas nor Israeli Prime Minister Benjamin Netanyahu are attending the conference.