Two more Sun journalists charged in bribery probe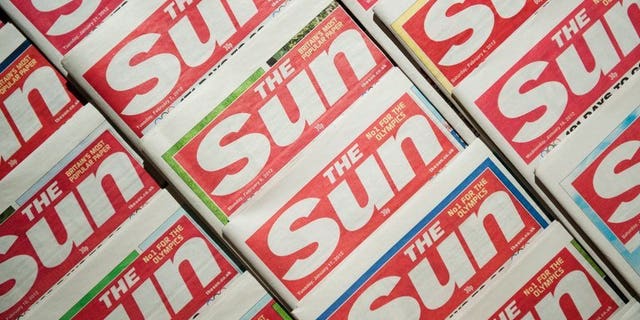 LONDON (AFP) – Two journalists from Rupert Murdoch's The Sun tabloid were charged in Britain on Friday, accused of paying officials for information about hospital patients, the royal family and ongoing police investigations.
They are among several Sun staff facing prosecution in a bribery investigation sparked by the phone-hacking scandal which shut down the tabloid's sister paper, the News of the World, in 2011.
Reporter Jamie Pyatt and pictures editor John Edwards, the son of veteran Sun royal photographer Arthur Edwards, each face one count of conspiring to commit misconduct in a public office, the Crown Prosecution Service (CPS) announced.
A similar charge has been brought against Robert Neave, a former healthcare assistant at the high-security Broadmoor Hospital, which includes the Yorkshire Ripper among its high-profile inmates.
Prosecutors allege that between March 2002 and January 2011, The Sun paid more than £30,000 (35,000 euros, $46,000) to police officers, army personnel and Broadmoor officials in exchange for information.
"It is alleged that the information for which The Sun made payments included that relating to the health and activities of Broadmoor patients, details about the work of a member of the royal family and details of ongoing police investigations," the CPS said in a statement.
The three men will appear at Westminster Magistrates' Court in London on July 18.
Police investigating improper payments to public officials earlier this week charged the Sun's chief foreign correspondent Nick Parker with paying a prison officer and a police officer for information.