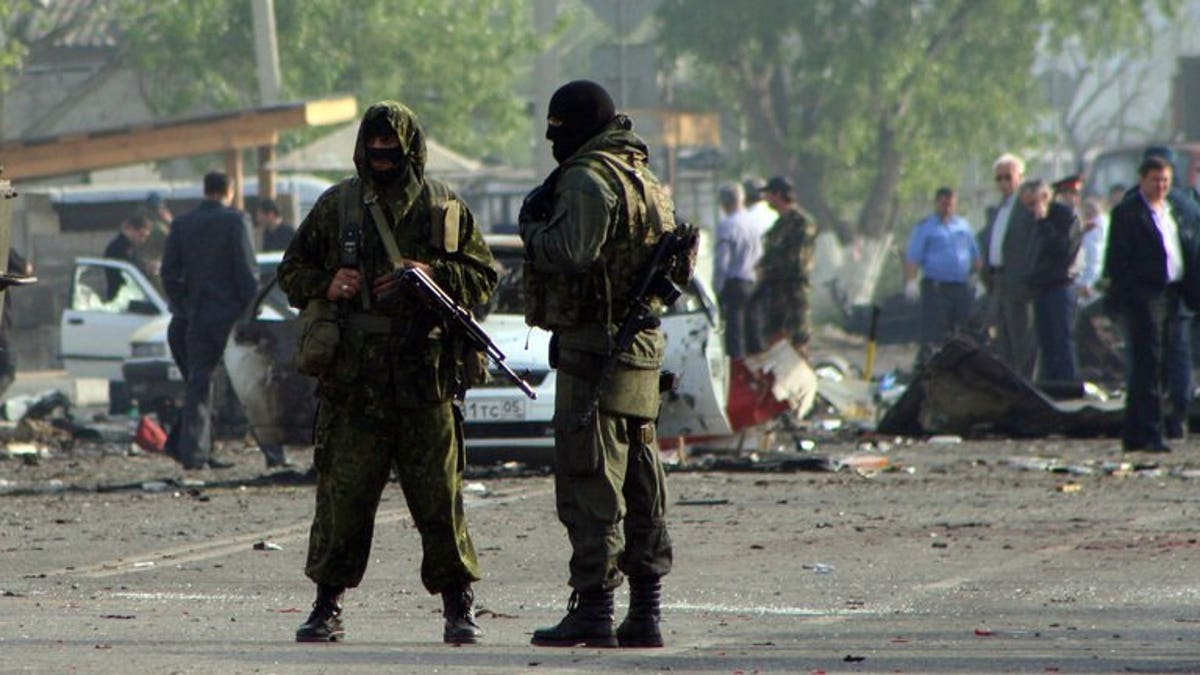 MOSCOW (AFP) – Two officials were killed and more than 10 people were wounded when a suicide bomber detonated a car bomb on Monday in the volatile Russian Caucasus region of Dagestan, investigators and police said.
A Lada car was driven near a police station in the Dagestani village of Khuchni early Monday morning and was detonated as it came to a sudden halt, regional police said in a statement.
"A suicide bomber was in the car," the statement said.
An employee of the federal migration service and a policeman died while more than 10 people received injuries, Moscow-based investigators said.
Nine parked cars and a building housing the police station were damaged.
The force of the blast was equivalent to more than 50 kilogrammes (110 pounds) of TNT, said investigators, citing preliminary information.
Police said they were searching for those behind the attack.
The majority-Muslim region of Dagestan experiences almost daily shootings and bombings that officials blame on local criminals and Islamists with links to Chechnya, where the Kremlin has fought two wars over the past 20 years.