Two immigrant advocates sue city of Murrieta over police abuse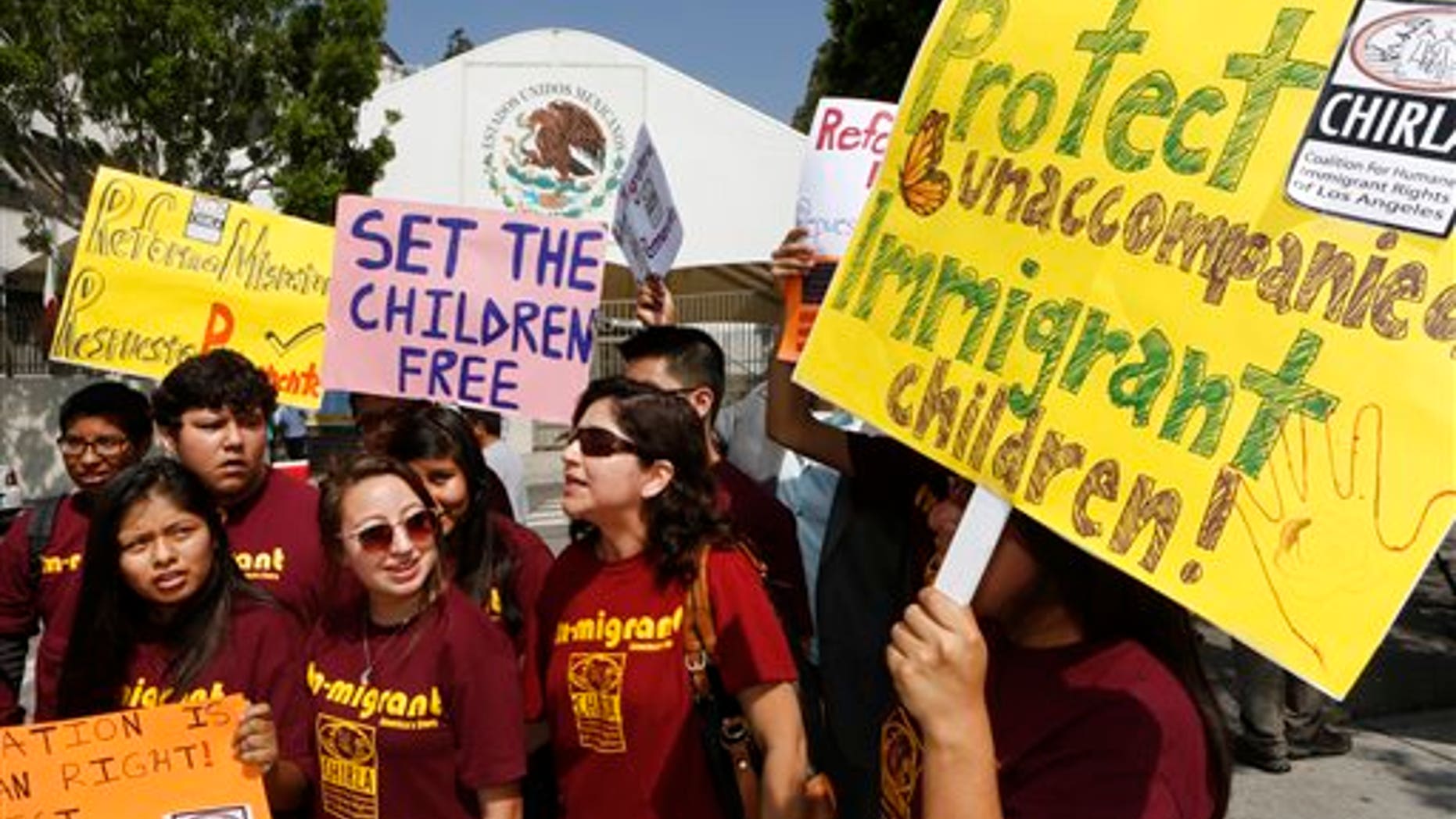 Two immigrant activists are suing the city of Murrieta and Riverside County California alleging they were unlawfully detained and were victims of excessive use of force during a protest last summer in a city that served as a flashpoint for the immigration debate.
Last summer in the Southern California community, a crowd of protesters opposing illegal immigration turned back and blocked Homeland Security buses carrying unaccompanied minors and families who had crossed through Mexico into the United States. Those protesters clashed with immigration activists who were demanding protection and a more humane approach to dealing with the undocumented immigrants.
According to the Los Angeles Times, Pouyan Bokaei, 33, and Salvador Alejandro Chavez, 23, allege Murrieta police officers unfairly targeted those who showed support for immigrants at the July 4th rally. Both say they suffered injuries after being arrested and there was no probable cause for their arrest. Bokaei suffered three broken ribs.
The activist's lawyer says the police officers let their "personal feelings" on immigration influence who they targeted for arrest, according to the Times. Bokaei and Chavez were among five pro-immigrant activists arrested during the demonstrations, according to the Times.
Video of the incident, viewed by the Times, allegedly shows Bokaei being forcefully arrested by an officer as he lay subdued in the dirt.
Last year, the federal government, overwhelmed by the more than 52,000 unaccompanied mothers and children who came into the U.S. last year, attempted to relieve processing centers near the Texas border by transferring unaccompanied mother and children to other areas, including in Murrieta. That did not sit well with some city residents, with many anti-illegal immigration protesters standing in the street to block at least three busloads of immigrant mothers and children. The protesters carried American flags, screaming "go home" and chanting "USA."
Murrieta Mayor Alan Long urged locals to oppose the immigrant transfer plan before it began, and said the city would track any spending it does over the issue and send a "big fat bill" to Washington.