Two explosions hit Japanese city in apparent suicide, police say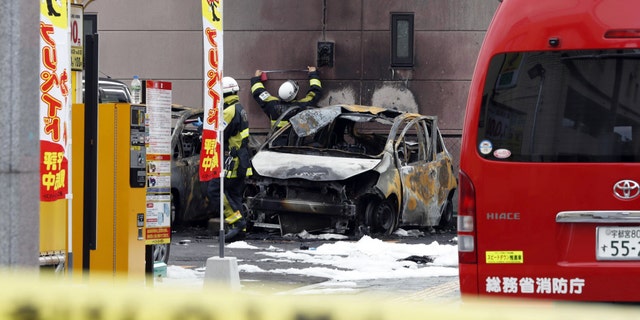 One person was killed and three others were injured Sunday after at least two explosions rocked a Japanese city, authorities said.
Japanese media reports suggest that the victim, believed to be a 72-year-old former military officer, may have set his house on fire, blown up his car in a public parking lot and then blown himself up in a nearby park in Utsunomiya.
A note found in the clothing of the badly burned victim included the name of the former officer, Japanese broadcaster NHK and other media reported. The name was not disclosed. One of the cars destroyed in a fiery blaze in the parking lot belonged to the retired military man, and his house burned to the ground earlier on Sunday, the reports said.
The back-to-back loud bangs in the park and parking lot shocked bystanders, many heading to a festival at the park on a sunny autumn day. The apparent blasts occurred around 11:30 a.m. within about 200 yards of each other. The festival was canceled after the incidents.
The explosions occurred in a span of approximately one minute and 15 seconds.
A man who was in the park at the time of the blasts told NHK that he heard a loud noise and smelled gunpowder. The witness added that he saw three people on the ground.
Utsunomiya, the capital of Tochigi prefecture, is a city of some 500,000 people about 60 miles north of Tokyo. It is near the popular tourist destination of Nikko.

The Associated Press contributed to this report.