Twitter Troubles? Social Media Site Beats Expectations, But Stocks Still Tumble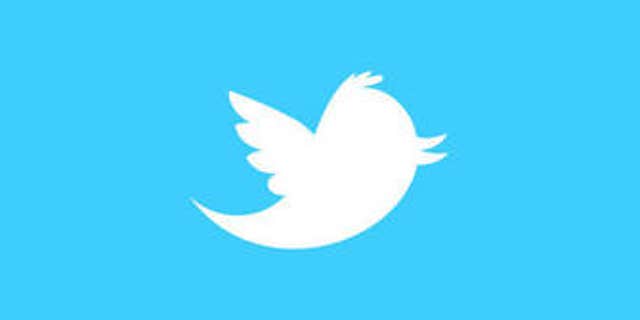 NEW YORK (AP) – Twitter beat Wall Street's earnings and revenue expectations in its first quarter as a public company. But investors were looking for more — including faster user growth — and the company's stock fell more than 17 percent in after-hours trading Wednesday.
Twitter's shares fell $11.37, or 17.2 percent, to $54.59 in extended trading after the results came out. The stock, which peaked at $74.73 on Dec. 26, closed Wednesday's regular trading session at $65.97.
Twitter ended the final quarter of 2013 with 241 million monthly users, up 30 percent from a year earlier. But Twitter's growth is slowing. The company added just 9 million new monthly users in the fourth quarter, only 1 million of which came from the U.S. That's a deceleration from earlier in the year, when the company was adding an average of 16 million new accounts each quarter.
Another closely watched metric, which measures how engaged users are with Twitter, declined during the quarter, further spooking investors. Twitter said its "timeline views," or how many times users refresh Twitter feeds, visit Twitter or look at search results, declined 7 percent from the previous quarter, to 148 billion from 159 billion.
CEO Dick Costolo sought to be reassuring during the company's conference call with investors and analysts. He said changes Twitter made to the short messaging service during the fourth quarter are starting to pay off. For example, users are retweeting more posts and marking more of them as a "favorite."
Costolo added that Twitter is rolling out "a number of improvements" expected to boost user growth and retention. He said the company will make it easier for people to start using the service and will also attempt to bring back inactive users.
"We think there's a lot we can do to significantly improve the user experience over the course of the year in 2014," he said.
Twitter reported a loss of $511 million, or $1.41 per share, in the October-December quarter. That compares with a loss of $8.7 million, or 7 cents per share, a year earlier. Adjusted earnings were 2 cents per share.
Twitter's revenue more than doubled to $243 million from $112 million.
Analysts, on average, had expected an adjusted loss of 2 cents per share and revenue of $218.1 million, according to FactSet.
That's slightly fewer than some analysts expected. Sterne Agee's Arvind Bhatia was looking for 244 million users, an increase of 32 percent.
Even so, "they did have growth," said Gartner analyst Brian Blau.
"Maybe that wasn't the high standard that we have come to expect from (the likes of) Facebook," he added. Besides growing its user base, Twitter "did OK on revenue" and on other fronts, Blau said. "They have good business standards."
Three-quarters of Twitter's advertising revenue came from mobile ads, compared with 53 percent for Facebook in the same period.
San Francisco-based Twitter Inc. made its Wall Street debut in November with an initial public offering price of $26. The stock price has more than doubled since. Analysts remain confident about Twitter's business and long-term prospects, but many are calling its stock expensive compared with peers such as Facebook and LinkedIn.
Blau thinks it's too early to conclude whether Twitter's slowing user growth signals trouble ahead. That's because Twitter's usefulness isn't as readily apparent to many people as Facebook and LinkedIn. It takes just a few minutes to understand that Facebook is an easy way to create a digital scrapbook that can be shared with friends and family and that LinkedIn is a great place to post your professional achievements in hopes of getting better jobs.
But Twitter's potpourri can be confusing for beginners, Blau said, making it more challenging for the company to gain more users. "Twitter is all about connecting with real-time information," Blau said. "Once people get that, they tend to keep coming back and it opens up a whole new world of possibilities."
For the current quarter, Twitter is forecasting revenue of $230 million to $240 million. Analysts were expecting $215.2 million.
Based on reporting by the Associated Press.
Follow us on twitter.com/foxnewslatino
Like us at facebook.com/foxnewslatino