Twitter Shares Rocket 92 Percent Higher Than Initial Opening Offer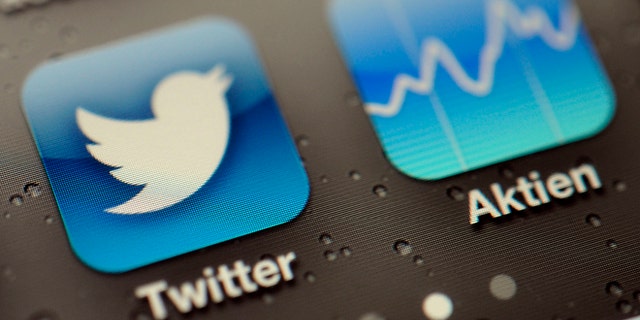 In the most eagerly anticipated initial public offering since Facebook's in 2012, Twitter set a price of $26 per share for its initial public offering on Wednesday evening, but when the stock began trading Thursday morning on the New York Stock Exchange (under the ticker symbol "TWTR"), it opened at $45.10 and immediately started climbing.
The price values Twitter at more than $31 billion based on its outstanding stock, options and restricted stock expected to be available after the IPO. That's nearly twice as much as Macy's, which has a market capitalization of $17 billion, and Bed Bath & Beyond, which is valued at around $16 billion.
Twitter got its start 7 years ago with Jack Dorsey as CEO. Its current chief is Dick Costolo, a former Google executive who once aspired to be a stand-up comedian. On March 21, 2006, Dorsey posted the world's first tweet: "Just setting up my twttr."
Since then, the social network that lets users send 140-character messages has attracted nearly a quarter of a billion users, among them world leaders, religious icons, celebrities, CEOs, businesses, as well as a slew of marketers and self-promoters.
Tempering expectations was a big theme in the weeks leading up to Twitter's IPO. The debut has been carefully orchestrated to avoid the technical glitches and eventual letdown that surrounded Facebook's offering on Nasdaq 18 months ago. The Securities and Exchange Commission fined Nasdaq $10 million over the IPO, the largest such penalty ever levied against an exchange. Those problems likely led Twitter to NYSE.
Twitter appears to be getting exactly the sort of first-day spike in share value that eluded Facebook. On the first trading day, its shares closed just 23 cents above their $38 offering price and dropped below shortly afterward. They traded below $38 for more than a year.
Still, $18 billion is a lofty valuation for Twitter. Research firm Outsell Inc. puts Twitter's fundamental value at about half the IPO price, based on factors such as revenue and revenue growth, says analyst Ken Doctor.
"That's not unusual," Doctor adds. "Especially for tech companies. You are betting on a big future."
One of Twitter's biggest challenges as a newly public company will be to generate more revenue outside the U.S. More than three-quarters of its 232 million users are outside the U.S., but only 26 percent of Twitter's revenue comes from abroad.
Twitter is offering as many as 80.5 million shares in the IPO. If all of them sold at the original $26 level, the company would raise $2.09 billion, making it the biggest IPO for an Internet company since Facebook, which raised $16 billion.
Twitter originally set a price range of $17 to $20 per share , but that was an obvious low-ball designed to temper expectations. It was widely expected that the price range would go higher. In August, for example, the company priced some of its employee stock options at $20.62, based on an appraisal by an investment firm.
On Monday, Twitter raised the price range to $23 and $25 per share, signaling an enthusiastic response from prospective investors. That its final price was still higher bodes well for the offering.
Earlier on Wednesday, Barclays Capital said Twitter had hired it to be its "designated market maker" – or DMM – a crucial role at NYSE the allows a company to bypass electronic trading systems and continue trading if technical problems arise. Something that is not possible on all-electronic stock exchanges such as the Nasdaq.
Twitter's shares enter a buoyant market. The Dow Jones industrial average closed at a record high on Wednesday, up 128 points, or 0.8 percent, to 15,746. The Standard & Poor's 500 index rose seven points, or 0.4 percent, to 1,770, just one point below its own all-time high.
Based on reporting by the Associated Press.