Twist in mystery over Argentine prosecutor's death: judge allows money laundering probe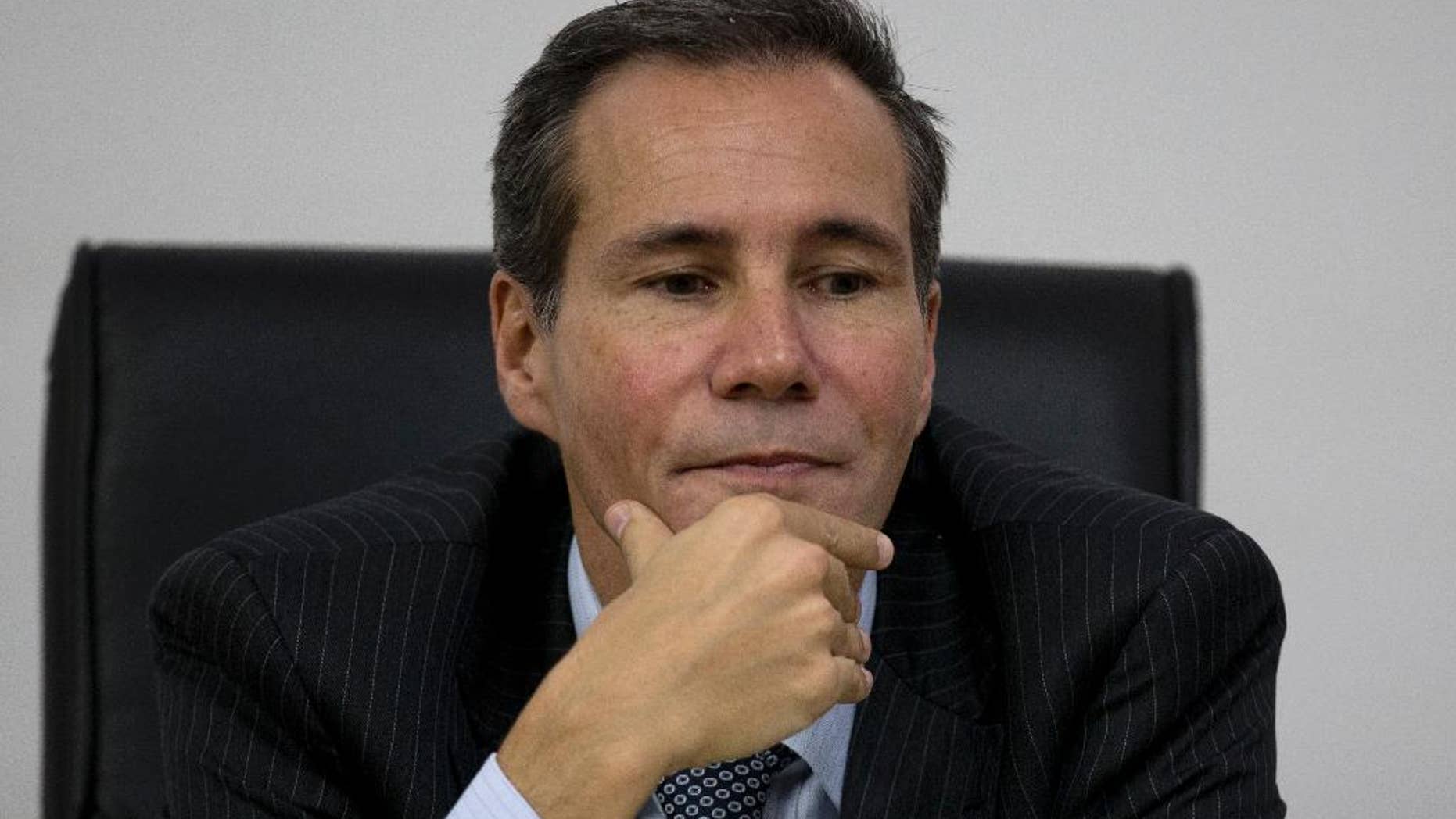 BUENOS AIRES, Argentina – An Argentine judge is approving a money laundering probe involving a prosecutor who died mysteriously while investigating the bombing of a Jewish center.
Judge Rodolfo Canicoba Corral says prosecutors can question relatives and associates of the late Alberto Nisman.
Investigators say they've detected nearly $670,000 in suspicious movements though a New York account that Nisman opened in 2002 and which involved his relatives and an associates.
Canicoba Corral ordered four people to testify, barred them from leaving Argentina and embargoed some assets. After questioning, the judge will determine if they should be charged.
Nisman was found dead in his apartment on Jan. 18. He'd accused President Cristina Fernandez of helping protect suspects in the 1994 bombing. Officials are still trying to determine if he killed himself or was murdered.