Turmoil on the streets of Brazil as pro- and anti-government protesters face off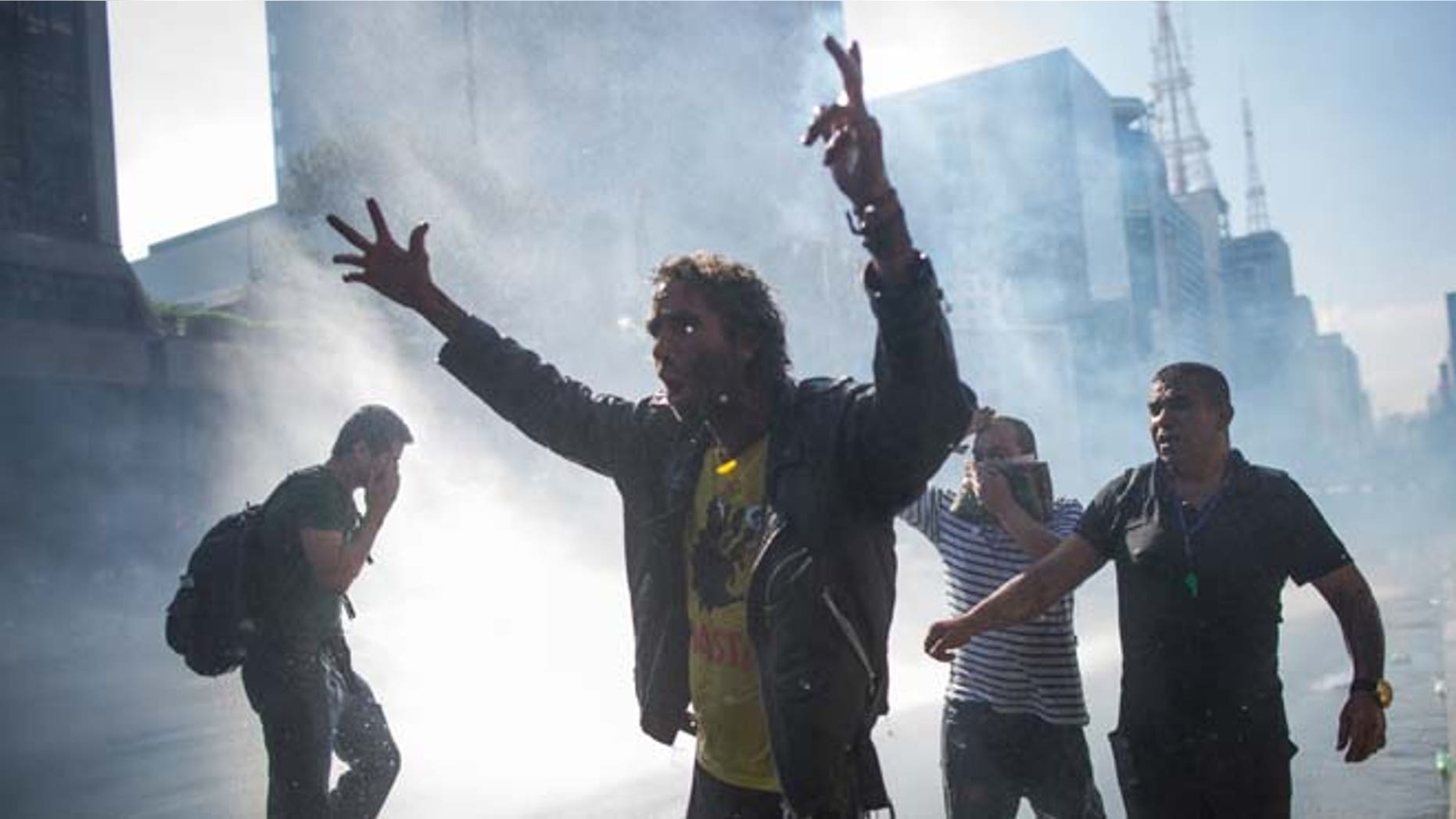 Brazil hasn't begun to feel the end of the fallout from two of the country's presidents – current President Dilma Rousseff and her predecessor and mentor, Luiz Inacio "Lula" da Silva, both under a cloud from corruption allegations – apparently conspiring to prevent da Silva from being prosecuted.
On Thursday, spurred by Rousseff naming da Silva her chief of staff, a cabinet position that provides immunity from prosecution, protesters took to the streets in Brasilia and Sao Paulo, where demonstrators brandished inflatable dolls of Silva in black-and-white prison stripes.
That move was blocked by injunctions by two judges – one immediately overturned by a higher court – but Rousseff defiantly swore in the ex-president anyway.
Rousseff went on the offensive at Thursday's ceremony, calling those pressing for her removal "putschists" and accusing Sergio Moro, the judge who is leading the corruption probe at the state-run oil company Petrobras, of violating the constitution and acting in a partisan manner.
"Shaking Brazilian society on the base of untruths, shady maneuvers, and much-criticized practices violates constitutional guarantees and creates very serious precedents," Rousseff said. "Coups begin that way."
Pro-government rallies were announced for 40-some cities across the country on Friday afternoon, and, according to the English-language Rio Times , security officials in various cities in were braced for tensions.
On Friday morning, São Paulo police dispersed a group of anti-government protesters who had occupied part of the Avenida Paulista for nearly two days with water cannons. City officials told reporters the action was necessary because the afternoon rally is to pass through that area.
"We do not want, in any way, to clash with the [ruling Workers' Party] rally and much less with the police, who have been cooperative," one of the protesters, Bruno Balestrero, told Globo's website, G1. "Nobody wants a conflict here. I will return later."
Organizations on both sides of the protests have called for people opposed to the Workers' Party to stay home Friday, but some 3 million people took to the streets on Sunday demanding Rousseff's resignation, and there is no indication that the week's events have calmed those passions.
"Brazil's political crisis has spiraled further over the past 24 hours, leaving President Dilma Rousseff's chances of staying in office hanging by a thread," Neil Shearing, an economist at Capital Economics, told his clients Friday morning, according to the Rio Times.
"One way or another," he added, "her term in office looks increasingly likely to be curtailed."
The AP contributed to this report.