Turkish police hold man in NYC woman's disappearance, say her phone's been active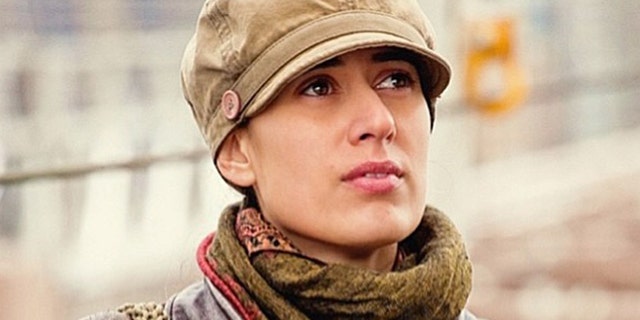 Turkish police have detained a man who exchanged online messages with a New York City woman missing in Istanbul, while local authorities say there's a chance she's still alive because her cell phone has been active.
Sarai Sierra, a 33-year-old mother of two, went missing while vacationing alone in Istanbul. She was last heard from on Jan. 21, the day she was due back home.
A police official in Istanbul, who spoke on condition of anonymity in line with government rules, said Friday that the man had been detained but refused to identify him or provide further details on the arrest.
Turkish news reports have identified him as "Taylan," who police say arranged to meet Sierra by the Galata Tower on Jan. 20. But the person in custody told authorities that the two did not meet Jan. 21, despite planning to do so, the Hürriyet Daily News reported.
"We did not meet that day, but we had met before," the newspaper quoted the man as saying during his interrogation. He reportedly told police he first met Sierra online four months ago.
A source familiar with the investigation told FoxNews.com that Sierra may have contacted an "amateur tour guide" online to show her around popular sites while in Instanbul.
Authorities say they believe Sierra may still be alive because her U.S. phone was activated twice since she disappeared, according to local news outlets. Sierra reportedly made a call using a Skype application on her phone Jan. 30, and the phone was turned on once again yesterday.
Rep. Michael Grimm, R-N.Y., is urging U.S. and Turkish officials to use "all resources necessary" to find Sierra, a freelance photographer who traveled to Istanbul alone on Jan. 7 and failed to return on a flight Jan. 22. Grimm, who represents New York's 11th District, which includes Staten Island where Sierra is from, is a former FBI agent.
"One good thing here is that Istanbul has a very good local police department," Grimm told FoxNews.com. "They've interacted with our U.S. law enforcement at all levels. I have a great deal of confidence. They are taking it very seriously."
Sierra's husband, who is in Turkey assisting with the search, reportedly gave authorities access to his wife's Facebook and Twitter correspondence. The woman's family last had contact with her on Jan. 21.
After arriving in Turkey on Jan. 7, Sierra later boarded flights to at least two other countries -- Germany and the Netherlands -- before returning to Istanbul, according to family members.
On Tuesday, Turkish investigators released surveillance video showing Sierra two days before she was scheduled to return to the U.S. The video shows the young woman eating alone in a food court and walking around a shopping mall not far from the hostel where she was staying. The website also reports that Sierra's travel expenses in the three countries totaled more than $10,000.
The woman's sister, Christina Jimenez, said the family is requesting privacy while authorities conduct their search.
"I spoke to my sister every day," Jimenez told FoxNews.com Wednesday. "I miss her so much and love her. That's all I can say."
FoxNews.com's Cristina Corbin and The Associated Press contributed to this report.