Turkish parties make their case on last day before Sunday's key parliamentary election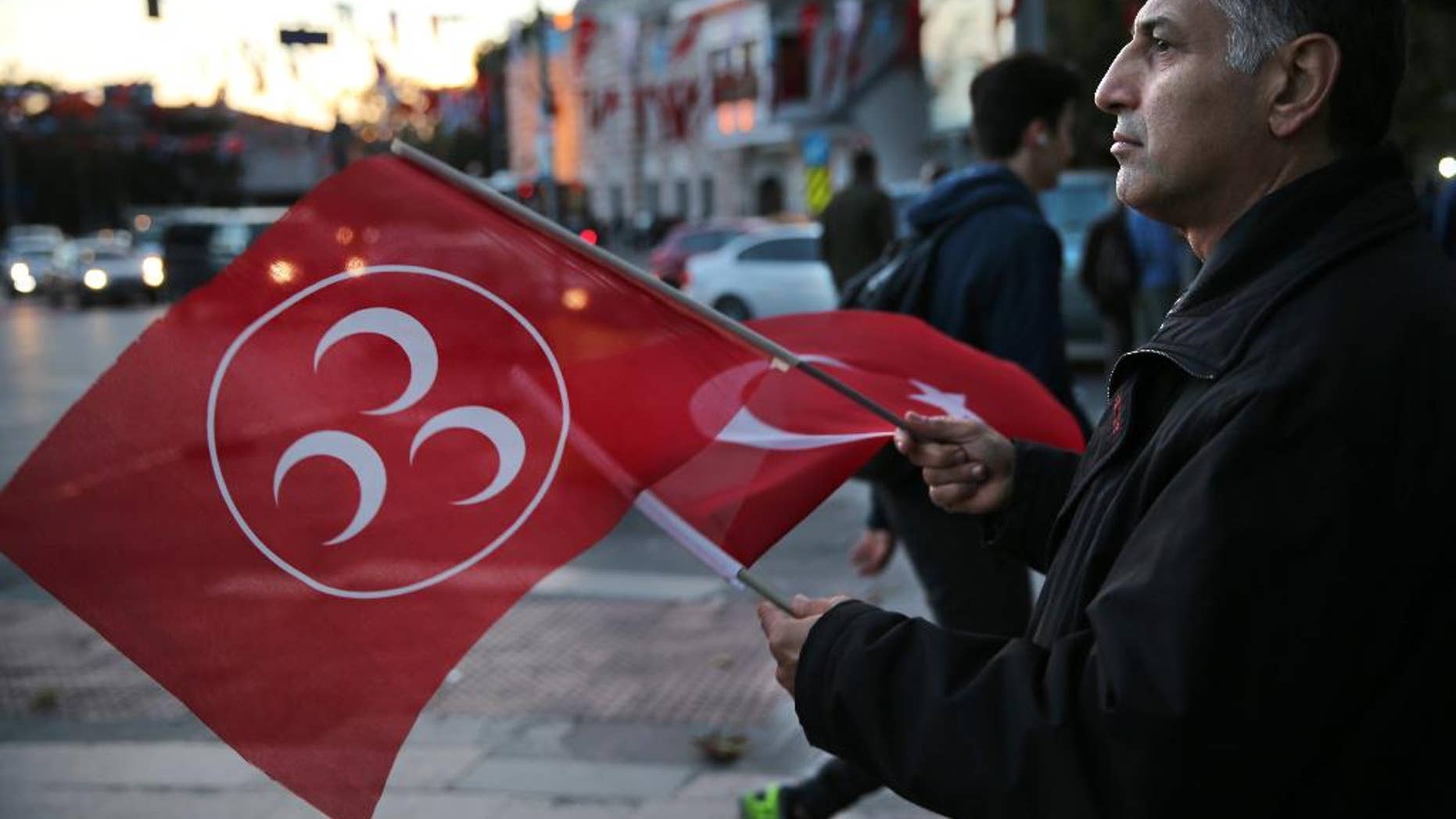 ISTANBUL – A day before Sunday's parliamentary elections, Turkey's prime minister Ahmet Davutoglu is urging Turks to vote in stability by restoring his ruling party's majority. Opposition parties were campaigning against a man not on the ballot: President Recep Tayyip Erdogan.
Sunday's contest is a rerun of a June election in which the ruling Justice and Development Party, or AKP, lost its majority after 13 years of single-party rule.
Erdogan called for new elections after Davutoglu failed to form a coalition with any of the three opposition parties represented in parliament.
"The AKP represents stability," Davutoglu said at a rally Saturday. "The AKP is Turkey's only hope."
At a rally by the largest opposition party, CHP, party leader Kemal Kilicdaroglu said that Erdogan decides AKP's every move.